Marc Castro Adds Valedictorian to List of Accomplishments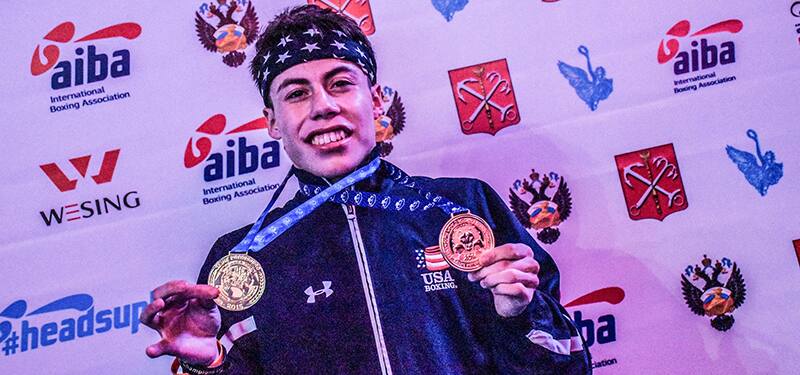 When reaching the highest level of a sport, a lot of sacrifices are made, but one sacrifice Marc Castro did not make was his level of school work. After years of working to be at the top of amateur boxing, which Castro has accomplished twice now, he has now reached another top - the top of his class at Sunnyside High School in Fresno, Calif.
The past four years of high school were not easy for Castro. As he was excelling in the junior and youth ranks, he had to be smart about his time management to get everything he needed to accomplished.
"A typical day for me is waking up, going for my morning run and then getting ready to go to school. I get home around 3:00 pm and do homework until 5:00 pm before heading to the gym. I workout for two or three hours, come home, complete any of my homework and go to sleep typically around 11:00 pm," said Castro. Completing a lot of work at school also helps him manage his time and the amount of homework he has before practice.
However, whenever he is traveling intentionally or at training camps, that schedule is a little different.
"When I am at training camps, I talk to my teachers about giving me my work in advance, and I email them constantly about work that needs to be completed. We have daily study hours and USA Boxing provides tutors to help me with any subject," stated Castro. He also tries to get ahead of schedule when he travels on international trips and uses the study hours during those trips to stay on top of his work.
His time management skills and dedication has paid off; he will graduate as his class valedictorian with a 4.02 GPA.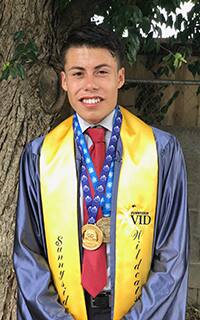 "When I learned that I was valedictorian, I was super excited. I realized that all of my hard work in high school had paid off," said Castro.
During high school his favorite subject was history, with AP European History being his favorite class. "It was a very challenging course and was interesting learning about the past," he said. However, his least favorite subject, "math, because you have to remember a lot of formulas and some problems are very complex."
On top of AP European History, he also took numerous other AP Classes, including Human Geography, Spanish, Macroeconomics and Statistics. Two of those AP classes, Macroeconomics and Statistics, made his senior year "quite the experience," as he took those during his first semester, as well as Zoology, English 12 and Advancement Via Individual Determination.
Excelling inside the classroom as a world class athlete never put much pressure on Castro, as he said his parents always motivated him and pushed education first. "They know I am capable of doing well in both school and boxing."
Following graduation, Castro will attend Fresno State, as well as continue boxing.
"It is simple. Education comes first, then boxing. You are able to box just a fraction of your lifetime, so there will be lots of life after boxing. Focusing on education will help make the transition to life after boxing much easier."