Elite Athletes, Entrepreneurs Share Mindset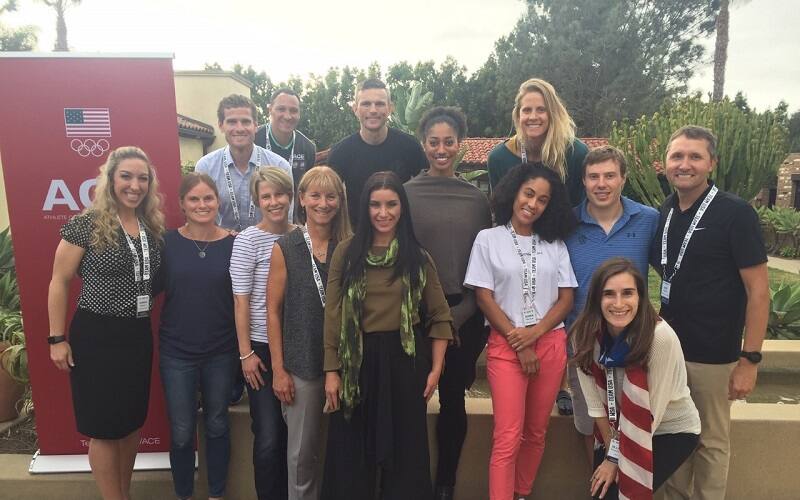 Athletes and ACE Supporters at the ACE Business Startup Workshop from left to right. Top row: Ben Collins, Terris Tiller, Jarrett Paul, Jaime Komer. Bottom row: Sarah Gascon, Maggie Hogan, Liz Gasser, Leslie Klein, Allison Baiver, Whitney Dosty, Queen Quedith Harrison, Brian Hansen, Jillian Fontaine, Eric Gasser
Tapping into the popular notion that athletes are naturally entrepreneurs, the United States Olympic Committee's Athlete Career and Education program (ACE) hosted its inaugural Business Startup Workshop Nov. 5-7 in San Diego, California.
The two-day workshop, sponsored and paid for by donors to the ACE program, attracted more than 50 applicants, demonstrating athletes' interest in business startups. The athletes selected were in the early stages of a new business venture.
Life beyond sport can be a challenging transition but funneling that energy into a business startup seems to be a logical move for many.
Jaime Komer, a silver medalist in Water Polo at the 2008 Beijing Olympic Games, and workshop participant, started a conscious jewelry business, Happy Vibes (www.wearhappyvibes.com) in September. Her goal: Create positive energy bracelets that tap into one's inner strength and wisdom.
"I have been self-employed and running my own small-scale businesses for 10 years in the health and wellness sector including health coaching, organic health food and yoga instruction. And, I've been dabbling even longer in the jewelry business," states Komer. "But I have never expanded my businesses. I've always felt stuck. The workshop challenged me to go outside my comfort zone, which was exactly what I was hoping for. Just like training for the Games, we don't get to the Olympics on our own. It takes a whole posse of people."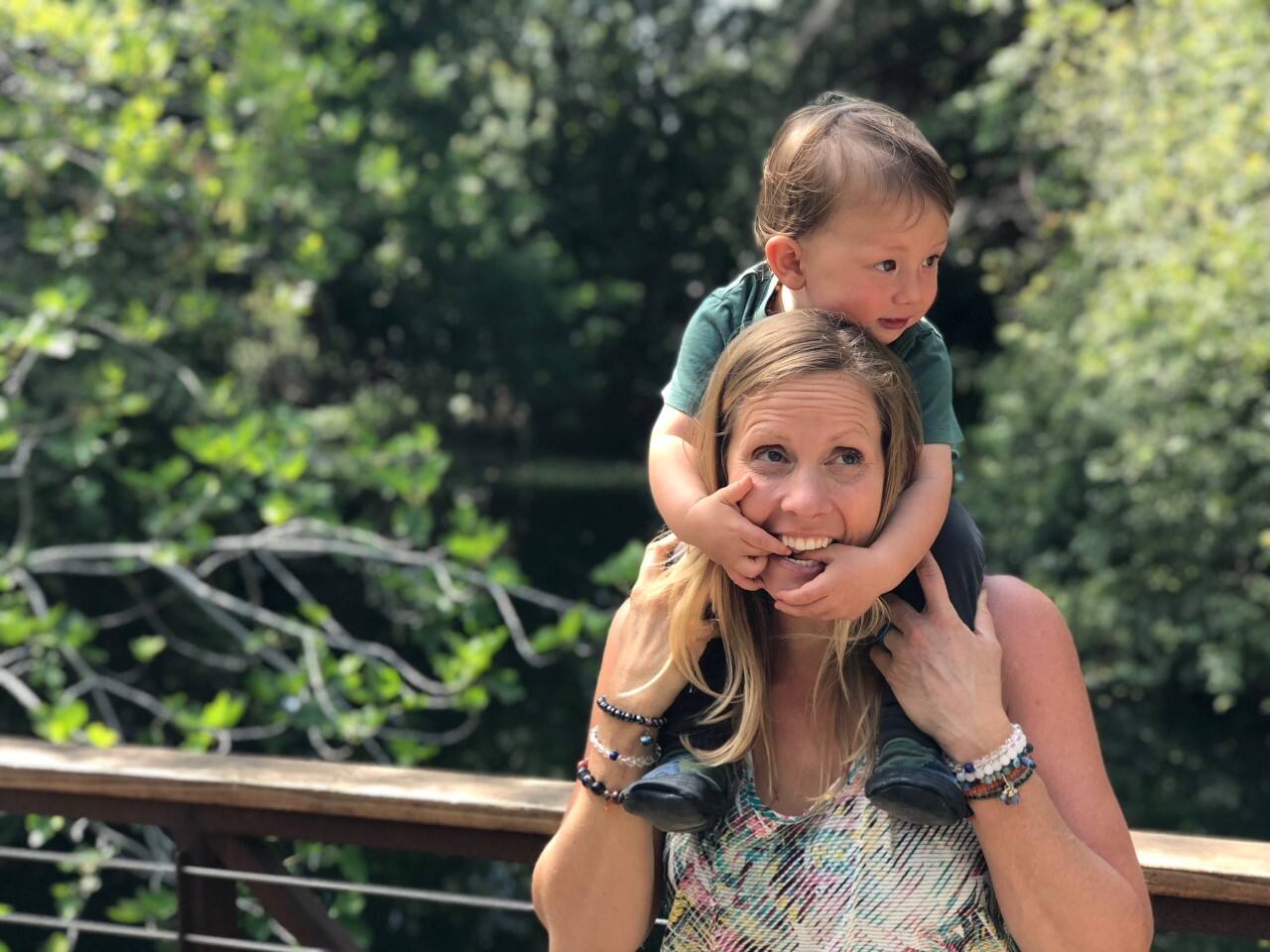 Business Startup Workshop participant Jaime Komer sports her Happy Vibes bracelets
The workshop was intentionally developed to include multiple athlete entrepreneurs so the group could feed off of their collaborative energy, much like the field of play. There are lot of ups and downs as an entrepreneur, much like an athlete, and experts believe it's helpful to be around others who are experiencing similar successes and challenges.
"We were open and vulnerable, checking our egos at the door. As athletes, we are conditioned to be the best and if we assume anything is going to be handed to us as entrepreneurs, we are wrong," states Komer. "Everyone came to the table with a "beginner's mindset," truly allowing us to enter the experience with an open mind and genuine reflection on what success meant to us individually."
Eric and Liz Gasser, co-founders of High Camp Ventures, a California-based business focused on working with the management teams of growth stage companies to accelerate their value creation, hosted the workshop with nine athletes. Topics featured hands-on exercises and applications, lectures and panel discussions with experienced business professionals. Participants learned about financing options, problem-solving, coping with success and failure and developing a support network to provide guidance in the development of their venture.

Athletes were challenged to examine their business ideas and assumptions. They were encouraged to reframe their thinking to provide greater clarity around their product, clearly identify the target market and competition and obstacles they might face in delivering their product to the customer.
"Entrepreneurs tend to make the same mistakes when launching a new business," states Eric Gasser, once a competitive mountain biker who has an interest in helping others succeed beyond sport. "The workshop gave us the opportunity to speak to those challenges, tap into an athlete's competitive mindset and give them the tools to launch and grow their companies."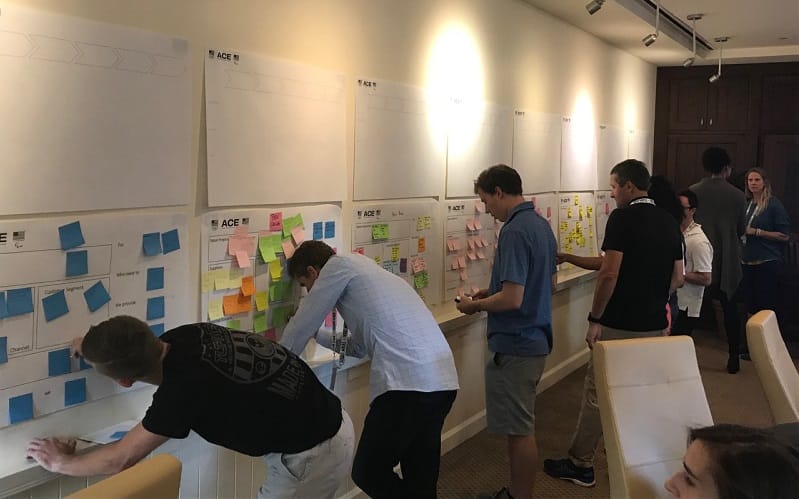 What else can elite athletes do to make a smooth transition into the business sector?
Tap into ACE.
"ACE enabled me to connect with mentors, work with a career coach to improve my resume and LinkedIn profile, and even prepare me for interviews. I also received a USOC ACE tuition grant that funded my master's degree in Health and Wellness Coaching. These ACE tools helped me move forward professionally," Komer added.
The ACE program is helping athletes understand that they are not alone. Tapping into a group of like-minded individuals, like those at the workshop, can be empowering. Athletes can be so hard on themselves. It's important to be self-compassionate and avoid guilt - take on the transition as an adventure and embrace the potential that lies ahead.
"At ACE, our goal is to empower current and retired athletes with the skills to succeed outside of sport," said Leslie Klein, Director, ACE. "We are so grateful to the Gassers for sharing their time and incredible knowledge of startups with this group of entrepreneurial Team USA athletes. The athlete and the entrepreneur mindsets clearly align. Bringing this group together to collaborate and learn instilled confidence. I believe the athletes left with a clearer vision, better business plans and a new "team" to share their journey."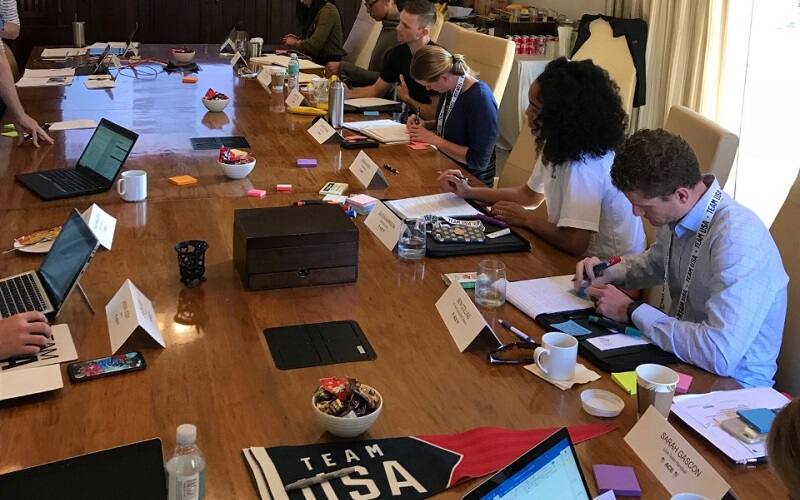 While Jaime spends less time in the pool these days aside from teaching her son to swim, she is committed to her new business and leveraging the skills she learn in athletics to her new role as entrepreneur.
Komer adds, "Athletes are problem solvers. We're adaptable, knowing how to work around roadblocks and get back up when we fall down. We have amazing work ethic and the gumption to create and work towards big goals. These attributes clearly align with the entrepreneur spirit. Pick your passion and go for it."
For information on the USOC's ACE program, click HERE.