USOC's ACE Program Fueling Educational Goals of Team USA
If training wasn't challenging enough, many elite athletes are working to finish a masters, bachelors, associates or certification in parallel with chasing the Olympic and Paralympic dream.
But athletes are not alone on this journey – the United States Olympic Committee's (USOC) Athlete Career Education (ACE) program offers tuition grants intended to encourage athletes to further their formal education in preparation for lifelong career goals by defraying a portion of athletes' tuition costs.
In 2018, ACE awarded over $240,000, ranging from $1,000-$6,000 per award, to Team USA. Applications are weighted on performance standards, financial need and complimentary scholarships in determining award winners.
ACE received more than 75 applications this fall and announced 60 scholarship winners in November. The tuition grants are good through 2019 and support tuition fees for degrees and certifications athletes are currently pursuing.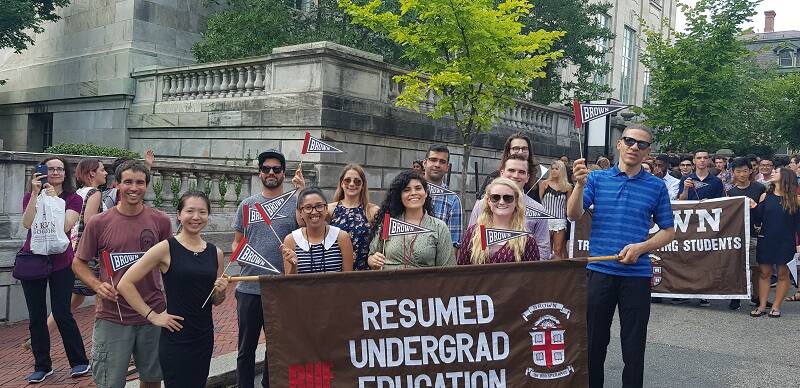 Noah Hoffman, a two-time Olympian, Cross-Country Skiing and recent USOC ACE Tuition Grant awardee, believes everyone should have the opportunity to purse their dreams.
He is currently working on a degree in economics and public policy that will feed a career in economics or law. Noah is dedicated to addressing the issues of income, wealth and opportunity inequality in the United States.
"Representing the U.S. at the Olympics was the greatest privilege of my life," states Noah. "That honor was only possible because I was given so many opportunities and had so much support along the way. I know that not everyone is afforded those opportunities. I want to work for positive change so everyone can excel at their passion."
ACE tuition grants are available to current or retired athletes.

Noah chose not to pursue his education while competing and waited until he retired from skiing to focus on his studies. He wanted academics to be his top priority when the time was right as he knew school would be all consuming.

"ACE's Tuition Grant program has helped alleviate the financial pressure that comes with private post-secondary education. Support from ACE and others has allowed me to fully prioritize my academics by alleviating financial concerns. I'm very grateful that the USOC is still looking out for me post-sport."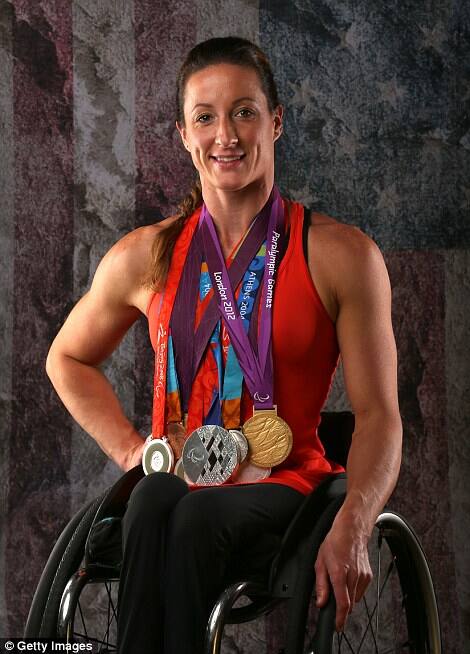 Seventeen-time Paralympic medalist, Track and Field, Tatyana McFadden, grew up in and out of hospitals after being born with spina bifida that left her paralyzed below the waist.
Today, she is focused on giving back to a profession that helped navigate her own personal experience. With the support of a USOC ACE tuition grant, she is pursuing a Master's in Education to become a Child Life Specialist who works with critically ill children in the hospital, a conduit between the child, health care team and the family.
While she always had a passion for sport, she knew education was the key to her future.
"Pursuing my master's is one of the best choices I ever made. It helped to really balance out my life between competing and studying because I found something that I loved," states Tatyana. "The power of education is probably one of the best things you can have."
Tatyana works with her coach and teachers on scheduling and has been able to take classes online which allow her to compete in marathons year-round.
She adds, "getting an education and racing are the two most important things. You don't have to trade one for the other."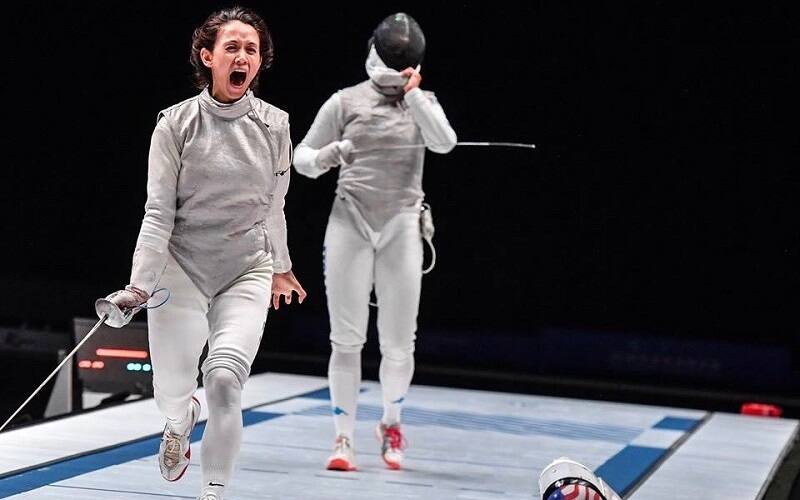 How does Lee Kiefer balance training for Foil Fencing and medical school? According to her, flexibility and a support system that's got her back. She's been fencing since she was three years old and is passionate about a career that will aid fellow athletes.
"Fencing has been extremely influential in my journey to pursue medicine," states Lee Kiefer, two-time Olympian, Foil Fencing. "When applying to medical school, my interests gravitated towards sports medicine and orthopedic surgery after seeing teammates as patients overcoming injuries."
For Lee, balancing it all is both exciting and challenging. Each day brings pressure – studying for exams, applying daily learnings to patients' lives, finding the time to practice and readying for the next competition. She admits it is a lot but being able to manage her thoughts and balance her goals is also a team sport.
Lee adds, "The University of Kentucky College of Medicine has been incredibly accommodating of my Olympic aspirations and my coach has been flexible in allowing me to maximize my training whenever I have a free moment. And, ACE's Tuition Grant program helps alleviate the stress and financial burden of paying for higher education. By supporting me, I am able to invest more energy and resources into training and eating healthy."
Look for Lee at the Pan American Games in June 2019 in Lima, Peru, defending her championship title.



The USOC's ACE Tuition Grants are made possible through the U.S. Olympic and Paralympic Foundation and the generosity of its donors. Each year awards are limited based on availability and funding. More than $1.5 million in grant support was requested this year, with only $240,000 being awarded.
"We understand that athletes are balancing so much – achievement in sport, family, jobs and education. We believe in building the workforce of tomorrow and want to ensure athletes are equipped to be successful in all aspects of their lives, without making sacrifices," states Rob Vallentine, president of The Dow Chemical Company Foundation, a donor to the USOC's ACE Tuition Grant program. "Dow is not only committed to the Olympic Games through our worldwide partnership, but we are also committed to nurturing our athletes' competitive spirit and educational outlook. We know that globally, education is a key indicator of success. And we are proud to play a small role in Team USA's achievements, on and off the field of play."
The tuition grant program accepts applications twice a year, in the fall and spring. Athletes are able to apply, and reapply, for funds each granting cycle.
For information on the ACE | USOC Tuition Grant program and eligibility, click HERE.