Olympian Maggie Hogan Talks Tuck School of Business: Application Deadline Oct. 15
The transition from athletics into a career is complex and demands new skills and knowledge. Dartmouth College Tuck School of Business's Next Step: Transition to Business program can help you navigate that transition and focus on your next step: a career in business.
The two-week Next Step program, scheduled for April 7-19, 2019, delivers three building blocks for a career in business—business acumen, career development skills, and professional exposure—through a combination of classes, workshops, and networking experiences on the Tuck School's campus in Hanover, NH. Scholarships are available from the USOC's Athlete Career and Education (ACE) program through Oct. 19, but first you must apply for the program directly with Tuck by Oct. 15.
"In 2014, I decided Rio would be my last Olympic attempt, so retirement was looming," states Maggie Hogan, 2016 Olympian, Sprint Canoe. "Even though I knew my professional athletic career was coming to an end, when it happened it wasn't easy. I was coping with the anxiety of feeling behind in work experience and life, something I pushed aside while I focused on Olympic qualification and racing. Once the Games were over, all that crashed down on me. I spent my life savings getting to the Games. All of a sudden, my life had little structure or purpose - I felt a bit lost."
Maggie turned to ACE's Pivot and Next Step programs. The Pivot program provided her an understanding of the personal journey through retirement, a perfect entryway into applying for Next Step, which accelerated her readiness for starting a small import business. She attended Next Step in March 2018.
Today, Maggie is the co-founder of Paddle California LLC, a company that imports performance boats from Portugal and offers online coaching.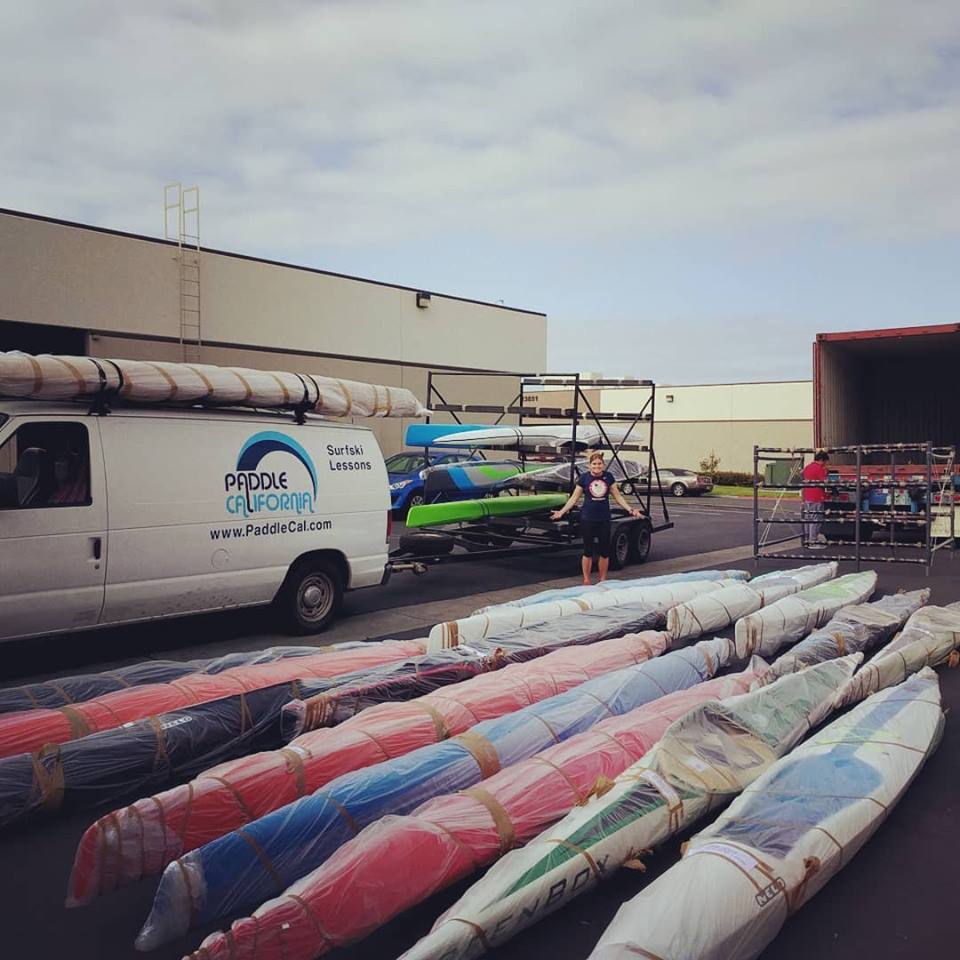 Athletes are entrepreneurs and the Next Step program helps realize the power of one's potential and gain the self-assurance to enter the competitive business world as a top candidate.
"We have spent years planning our own schedules, traveling the world and running our athletic careers like a business. Next Step understands that and helps nurture it by providing networking and mentoring opportunities," states Hogan. "The program helped me regain my confidence and understand that what I learned through athletics would serve me well in business. In some ways, athletes are well ahead of the game in the job world and in others we are behind. This program accelerates learning and teaches you how to be competitive in the business world."
Next Step is the only program that brings elite athletes together to leverage their leadership, discipline, problem-solving, team-building, and operational abilities. The program enables you to build on and translate your real-world experiences in ways that are rewarding and meaningful.
Attendees are immersed in professional development activities and exposed to new career avenues. Tuck's world-class faculty and career development staff, as well as by your classmates, guide you every step of the way.
"My advice to transitioning athletes - you are not alone. Everyone goes through a transitional period after retirement. I would encourage athletes to take advantage of ACE and Next Step now to leverage their readiness for what's next. Get after it! No one will hold your hand and sign you up, you have to have the initiative to invest in yourself," adds Hogan.

Here are some general characteristics of Next Step's target applicant:
•
At least three years of experience as a national team level elite athlete
•
Recently retired or close to doing so (+/- 9 months); or
•
Retired longer than 9 months with a recently identified career objective
•
A specific objective to pursue a business career
For more information or to apply, Click
HERE
. After you apply directly with Tuck School of Business, apply for an ACE scholarship
HERE
. The ACE scholarship application is due Oct. 19.