To give back and say thank you to the host country of the London 2012 Games, U.S. athletes visited Kids Company while in the UK this spring and summer.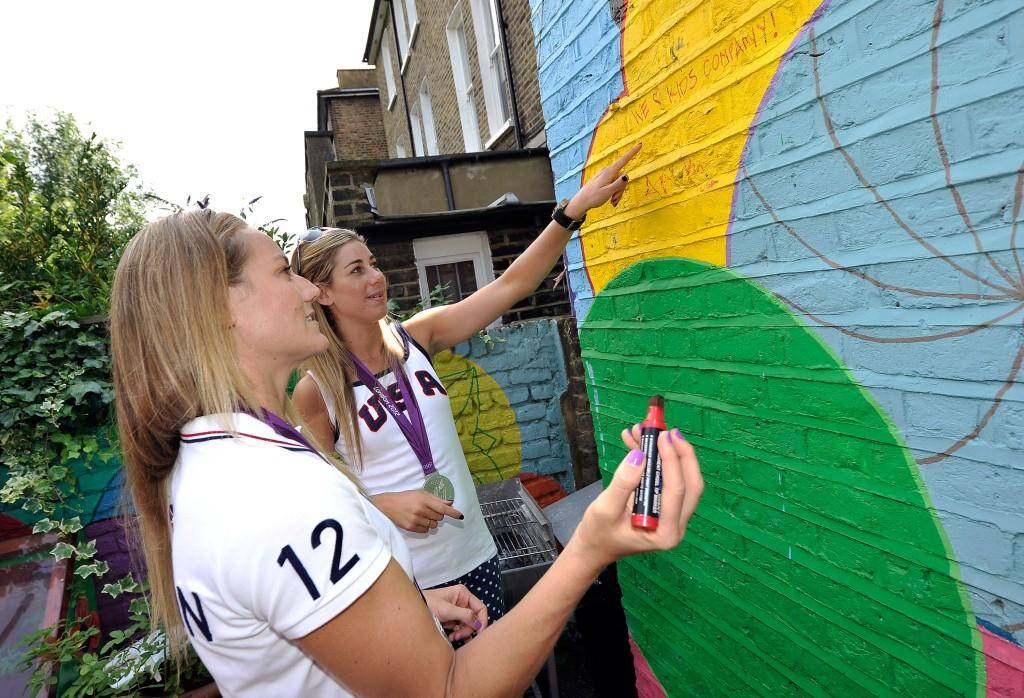 Founded in 1996, Kids Company helps the most deprived and 'at risk' children across London by providing a safe and caring, family environment that helps empower children who have experienced enormous challenges to lead positive and fulfilling lives. Their services reach 17,000 children across London, including the most deprived and at risk whose parents are unable to care for them due to their own practical and emotional challenges.
In addition to spending time at Kids Company, the U.S. Olympic and Paralympic Team donated £100 for every U.S. Olympic medal won at the London 2012 Olympic Games. Reflecting the 104 medals won by Team USA, the total donation to Kids Company was £10,400.
Team USA also donated Olympic memorabilia - which was used in a fundraising auction - IT equipment, official Team kit and non-perishable food. These donations are directly impacting and supporting the sport and after school programs offered by Kids Company.