U.S. Olympic & Paralympic Foundation News
United States Olympians and Paralympians Association to host Reunion 2016 in Las Vegas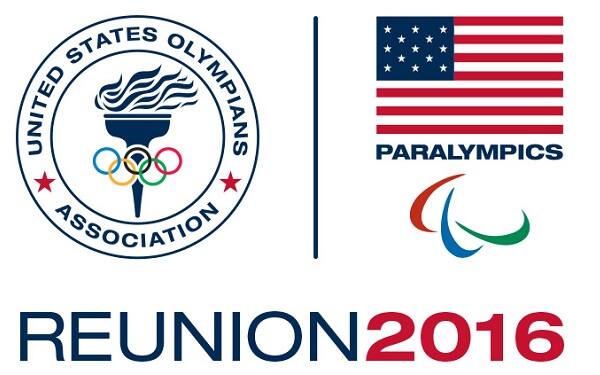 COLORADO SPRINGS, COLO. – The United States Olympians and Paralympians Association announced today plans to host the USOPA Reunion 2016 Feb. 19-22 at the Tropicana Hotel in Las Vegas.
The three-day event will feature a gala dinner, Olympic memorabilia presentation, youth sports clinics and a celebrity golf tournament. The reunion is designed to offer U.S. Olympians and Paralympians the chance to come together, foster new friendships and celebrate their experiences of representing the United States at the Olympic and Paralympic Games.
"We are thrilled to bring this exciting event to Las Vegas as we celebrate the camaraderie and enduring legacies of our Olympic and Paralympic athletes," said USOPA President Gary Hall. "The reunion will provide a great opportunity to share the Olympic spirit as we look forward to the 2016 Olympic and Paralympic Games in Rio."
Olympic champion Andre Agassi and his wife, Steffi Graff – a two-time Olympic medalist from Germany – will co-chair the Reunion 2016 local host committee along with former Nevada Lt. Governor Brian Krolicki.
"Steffi and I are excited to be part of Reunion 2016 and look forward to working with all the participating athletes and USOPA team to ensure that our hometown, Las Vegas, will be a fun and exciting venue for the celebration," Agassi said.
"Las Vegas is famous for its ability to host special gatherings, and we are thrilled to welcome this group of extraordinary U.S. Olympians and Paralympians to our iconic city next year," Krolicki said. "This reunion will be a golden opportunity to treat these past and present world-class athletes to the world-class hospitality and entertainment in Las Vegas."
"The last reunion in San Jose in 2008 was great, but Las Vegas should be even more fun," said Willie Banks, a three-time Olympian and chair of the 2016 Reunion Planning Committee. "We want to make sure that all U.S. Olympians and Paralympians know about Reunion 2016 and encourage them to join the festivities."
"The USOPA reunion aims to be the largest gathering of U.S. Olympians and Paralympians outside of the Games," said Cynthia Stinger, USOPA manager of alumni relations. "This time next year we will welcome Olympians and Paralympians from across the country to an unforgettable celebration to honor and recognize their unique achievements of representing Team USA."
The Reunion 2016 Planning Committee includes:
Willie Banks (track & field, 1980, 1984, 1988), Event Chair
Anne Warner Cribbs (swimming, 1960), Event Producer
Joey Cheek (speedskating, 2002, 2006)
Micki King (diving, 1968, 1972)
Tom Lough (modern pentathlon, 1968)
Susie Paxton (fencing, 1996)
John Register (Paralympic swimming, 1996, Paralympic track and field, 2000)
Cindy Stinger (team handball, 1984, 1988, 1992)
Eli Wolff (Paralympic soccer, 1996, 2004)

For more information on the USOPA Reunion 2016, visit TeamUSA.org/USOPA or contact Anne Warner Cribbs at acribbs@basoc.org.