U.S. Olympic & Paralympic Foundation News
Tokyo Tips: Yoyogi Park
by U.S. Olympic and Paralympic Foundation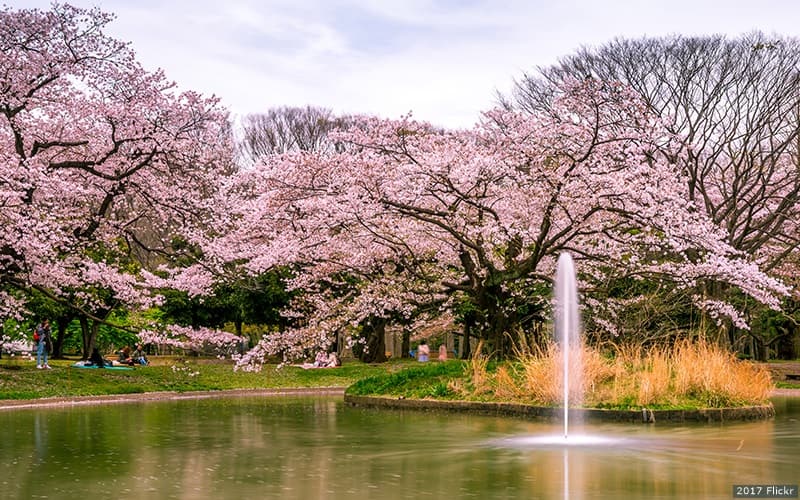 Tokyo Tips is a content series designed to help you make the most out of your time in Tokyo, before, during and after the Olympic Games. With less than 500 days to go before the Opening Ceremony, Tokyo Tips will deliver a new recommendation each month so you can fill your itinerary with some of the most exciting attractions the city has to offer. Read on to learn more about Yoyogi Park, a green getaway in the middle of Shibuya—and a popular place to catch the cherry blossoms in bloom.

When spring arrives and the cherry blossom buds begin to bloom, Yoyogi Park is one of the most popular green spaces in Tokyo to connect with nature. Nestled in Shibuya, home to the two busiest railway stations in the world, the park is the perfect antidote to Shibuya's hustle and bustle, with 134 acres of greenery and trails as well as weekend entertainment.

Yoyogi Park occupies the site of Japan's first powered aircraft flight. During the 1964 Olympic Games in Tokyo, the area was home to the Olympic village and Yoyogi National Gymnasium, which still stands and will serve as the team handball venue in 2020. In the years following the 1964 Games, the site was redeveloped into a green space, and today, musicians, dancers and hobby groups showcase their talents within the park on Saturdays and Sundays.

The park is especially popular in the early spring during cherry blossom season. Yoyogi Park is less well known for its fall colors, although its ginkgo forests turn a brilliant gold in autumn. In addition to the Yoyogi National Gymnasium, the popular Meiji Shrine also sits within the park's borders.

To reach Yoyogi Park from Japan National Stadium, catch the Oedo Line at Kokuritsu-Kyogijo Station and hop off at Yoyogi Station. From there, the northeastern entrance to the park is about a five-minute walk.

To learn more about the USOPF's philanthropic giving levels that allow you to reserve your spot at the Tokyo Games, please email foundation@usoc.org.