U.S. Olympic & Paralympic Foundation News
Tokyo Tips: Senso-ji
by U.S. Olympic and Paralympic Foundation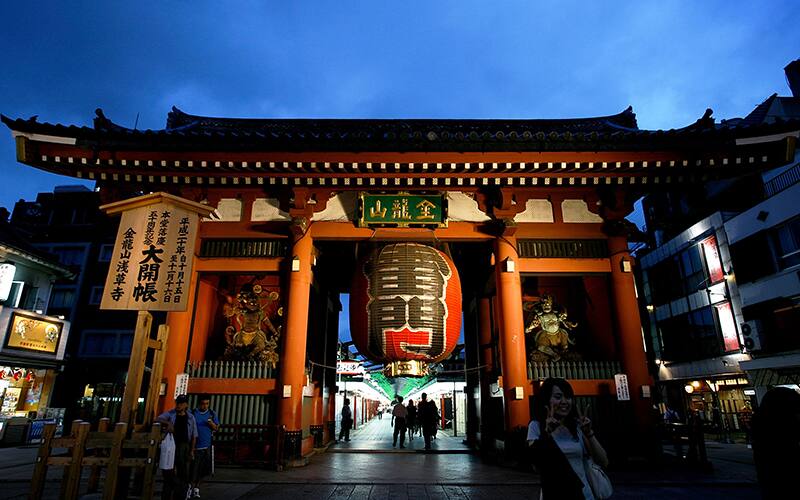 Tokyo Tips is a content series designed to help you make the most out of your time in Tokyo, before, during and after the Olympic Games. With less than 500 days to go before the Opening Ceremony, Tokyo Tips will deliver a new recommendation each month so you can fill your itinerary with some of the most exciting attractions the city has to offer. To learn more about Senso-ji, Japan's oldest temple and one of Tokyo's most iconic sights, read on.

Few structures illustrate Tokyo's rich history better than the colorful Senso-ji, a Buddhist temple in Asakusa associated with the bodhisattva of compassion, Kannon Bosatsu. Established in 645 AD, the temple is Japan's oldest and has attracted Buddhists, locals and tourists alike for centuries as both a place of worship and a historical destination.

Legend has it that the beginnings of the temple stretch back to 628 AD, when two brothers pulled a statue of Kannon, a bodhisattva—an individual on the path to becoming a buddha—from the river. To honor Kannon, the chief of the brothers' village transformed his own home into a temple to house the drowned statue and create a place for people to worship the bodhisattva.

Over the years, the grounds of Senso-ji grew beyond the temple, encompassing the Shinto Shrine, the Asakusa Shrine and the Nakamise-dōri, a street lined with shops that leads to the temple's steps. Adjacent to the temple is a famous five-story pagoda, which was rebuilt after the original Edo-period structure was destroyed during World War II.

Today, Senso-ji draws around 30 million visitors per year from all over the world. It is especially popular in May, during the Sanja Matsuri festival. To get to Senso-ji from the Olympic Stadium, take the Chuo-Sobu line from the Sendagaya Station to the Asakusabashi Stadium, then get on the Asakusa Line to Asakusa Station. Enter through the Kaminarimon ("Thunder Gate," pictured above), another popular photo spot for tourists on Senso-ji's grounds.

To learn more about the USOPF's philanthropic giving levels that allow you to reserve your spot at the Tokyo Games, please email foundation@usoc.org.