U.S. Olympic & Paralympic Foundation News
Team Up! campaign is about giving back to community, says employee Katie Willemarck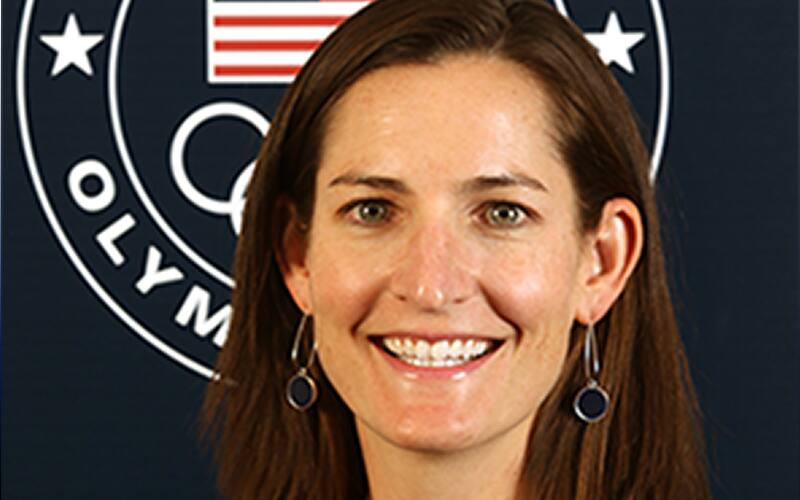 At the U.S. Olympic Committee, employees serve Team USA athletes in a variety of roles, but some also go above and beyond through their contributions to the Employee Team Up! campaign.

The Team Up! campaign, run by the U.S. Olympic and Paralympic Foundation, encourages employees to get involved and give back by contributing financially to Team USA at a level that feels significant to them. For Katie Willemarck, it's a concept she's embraced wholeheartedly during her time at the USOC.

"I'm fairly philanthropic and I do a ton of community work," Willemarck says. "I'm very familiar with giving back and that whole principle, so to me, giving to Team Up! was kind of a no-brainer."

Willemarck, who is the director of accounting at the USOC, joined the organization prior to the Olympic Games Rio 2016 after spending 13 years at an accounting firm. Her passion for the Olympic Movement and for working with team members within the USOC are part of what drives her every day.

"I think we have an amazing group of people working here, and that's what keeps me motivated," Willemarck says. "You come in and you think you know what your day's going to look like, but then it's totally different and a changing environment each day."

As a native to Colorado Springs, Willemarck has been involved with numerous charitable organizations in the community, including CASA of the Pikes Peak Region, Urban Peak, BKD Foundation, Pikes Peak Community Foundation and more.

It made sense to her, then, to support Team USA athletes through the Team Up! campaign.

"I think [contributing] shows buy-in and support for our athlete community. I know we're a large organization, but every dollar shows support," Willemarck says. "It shows our athletes and our community how invested we are in helping them succeed."

Gifts to the Team Up! campaign like Willemarck's provide unrestricted monetary support for Team USA athletes and the high-performance programming that prepares them to be their best.

Beyond the financial benefits to Team USA, giving back through the Team Up! campaign is also symbolic in nature, according to Willemarck, demonstrating to athletes that USOC employees are literally invested in their dreams.

Fundamentally, she says, it's about embracing the USOC's mission of empowering Team USA athletes to achieve competitive excellence and inspire our nation.

"I'm a big advocate for giving back to the community," Willemarck says. "A lot of employees are here because they're connected with our mission. What better way to connect with that mission than to give and show your support?"

To learn more about the Team Up! campaign, please contact Sara Daum at sara.daum@usoc.org.