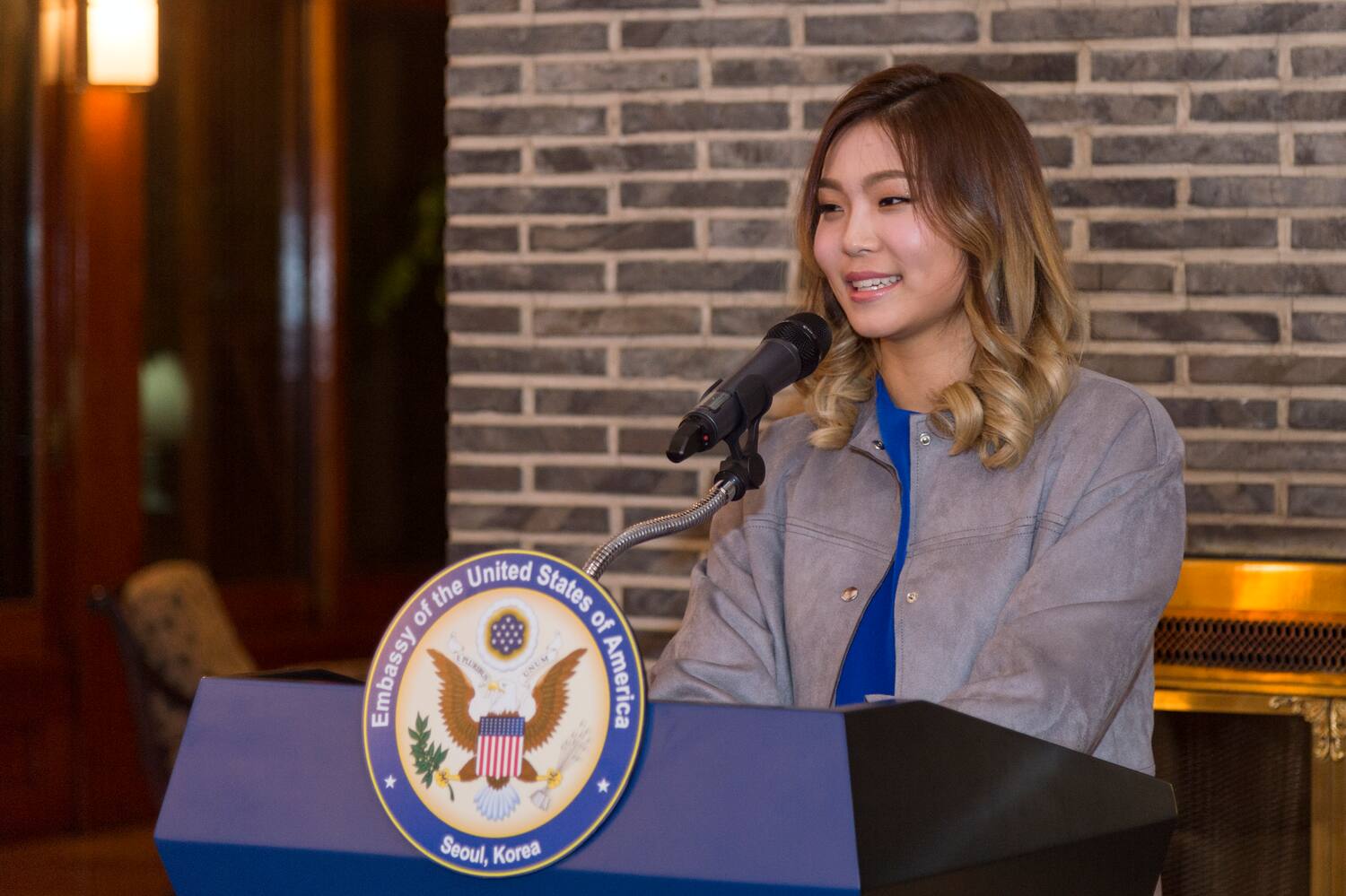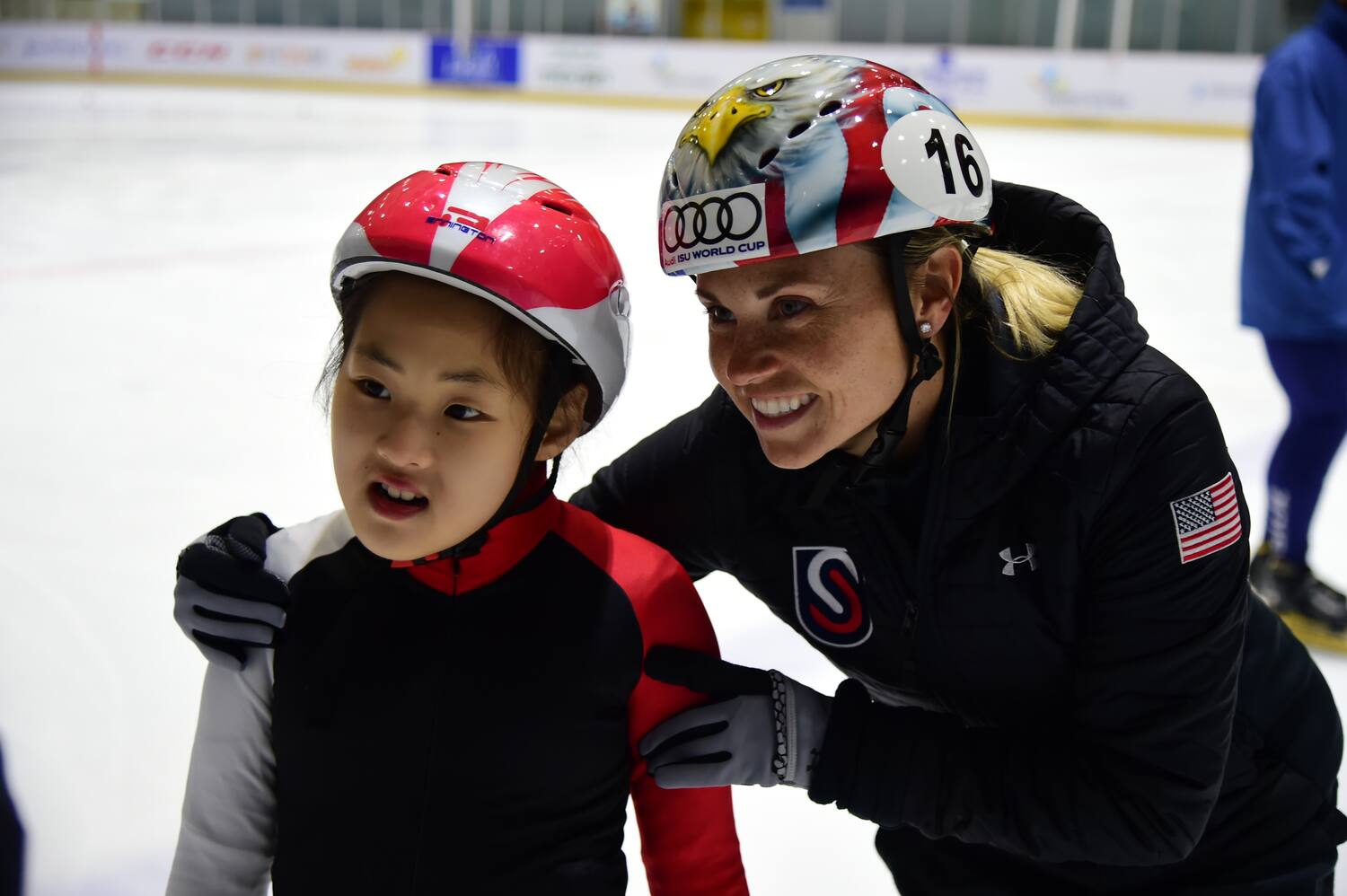 A number of notable U.S. athletes participated in U.S. State Department envoy programs and community outreach activities in Seoul and PyeongChang in the lead-up to the Games, beginning at the one-year out milestone.

Snowboarder Chloe Kim, ice dancers Maia and Alex Shibutani, speedskater KC Boutiette and Paralympic alpine skier Stephanie Jallen served as Sport Envoys in February and March 2017. They visited schools, delivered inspirational talks, participated in cultural exchanges, and hosted sport clinics during their trips. U.S. Ski and Snowboard team athletes Devin Logan, Arielle Gold, Annalisa Drew and Kelly Clark also participated in an Embassy Youth Forum at the American Center in Seoul.

In October, 13 Team USA Bobsled and Skeleton athletes met members of South Korea's youth and developmental bobsled team. The Team USA athletes spoke to the high school and university-aged athletes and helped coach them in a skills session.

In November, seven Team USA speedskaters met and skated with intellectually impaired speedskaters of the Goyang Penguin Skate Club.