U.S. Olympic & Paralympic Foundation News
After the storm: How the Team USA family lifted up alumni affected by catastrophic hurricanes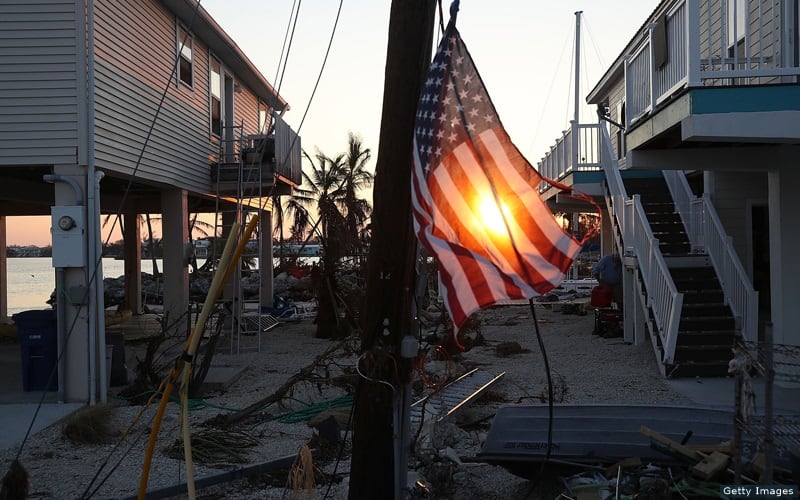 When Nia Abdallah returned to her house after the flood, she found traces of water from corner to corner, like an unwelcome visitor.

Floors were soaked. Puddles settled in kitchen drawers. The walls were beginning to mold, and the smell permeated the air. Fish were swimming in her backyard pool, displaced like she was by the wrath of Hurricane Harvey.

Abdallah, who in 2004 became the first woman from the United States to medal in taekwondo at the Olympic Games when she won silver in Athens, had been through this before.

In fact, she'd just finished remodeling and repairing her house from the last devastating flood that her neighborhood in northwest Houston, Texas, experienced.

"The water got about thigh high within the house and kind of ruined everything we'd just fixed," Abdallah said. "Cars were messed up. Around us, we actually didn't get hit the worst. A little north of us, water was actually to the traffic lights."

Abdallah is one of about a dozen Olympians and Paralympians in the Houston area who were directly affected by Harvey that received a grant from the Olympians for Olympians Relief Fund – the OORF.

When American Olympians and Paralympians fall on hard times, through no fault of their own, the Fund provides them with monetary support – donated entirely by other members of the U.S. Olympic family – and a gesture of solidarity.

"When it first happened, I didn't even think about asking the Olympians for anything," Abdallah said. "At the time, we were just trying to get ourselves back on our feet again … We didn't have to ask for it; they were saying they were there to help, and they presented the help to us, and I thought that was incredible."
"I'm gonna pass a hat"

Thirty-six years before Michael Phelps left London as the most decorated Olympian of all time, John Naber swam his way to four gold medals and one silver at the Montreal 1976 Olympic Games, setting four world records in the process.

Nowadays, Naber runs his own motivational speaking business and volunteers his time as president of the OORF.

Naber was there for the Fund's founding back in 1998, when he and other Olympians were in a meeting of the U.S. Olympic Alumni – now called the U.S. Olympians and Paralympians Association (USOPA).

Earl Young, a track and field gold medalist from the Rome 1960 Olympic Games, mentioned that an Olympian he knew was struggling: living in a trailer, stealing electricity through an extension cord and going without lifesaving medication for a chronic condition.

As Naber recalls, "Earl said, 'I'm gonna pass a hat. Just do what you can. We're not gonna solve his problems, but he's an Olympian, we're Olympians. Let's see what we can do to help.'"

The 20 Olympians in the room raised about $600 for their teammate in need. When Young appeared on his doorstep to personally deliver the money to him, he burst into tears.

"It felt so good to do even just a little," Naber said. "I think that $600 ended up reinstalling electricity to the trailer, got him a two-month supply of his medication. But most of all, it sent a message. It said: 'You're not forgotten. You're still part of the Olympic family.'"

Since then, the Fund has expanded in scope and scale. In 2006, the U.S. Olympic Committee agreed to commit $50,000 per calendar year to the OORF's efforts, amended in 2011 to a matching gift of up to $25,000, depending on the funds raised by Olympians and Paralympians. The Fund's board created grant levels – gold, silver and bronze, naturally – and drafted a two-page, formalized application.

But they quickly learned something about the people they wanted to reach that changed their granting process.

"We found that quite a few Olympians who, frankly, were entitled to a grant were too proud to ask for the grant," Naber said.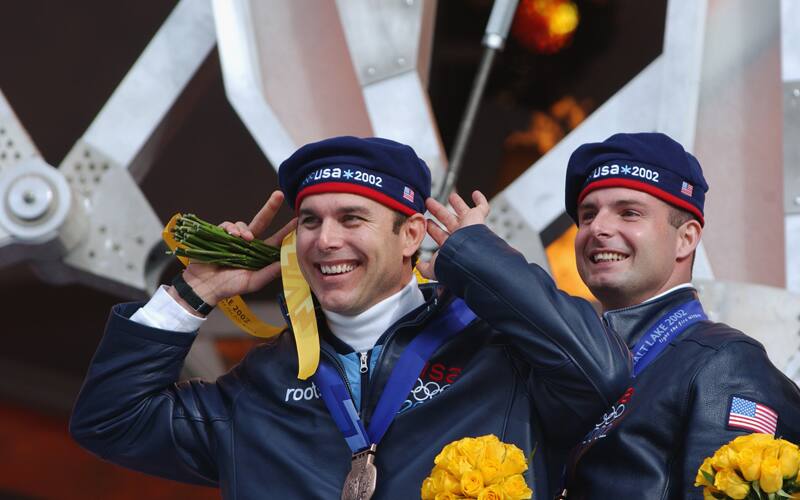 Brian Shimer stands with a teammate during the four-man bobsled medal ceremony at the Salt Lake City 2002 Olympic Winter Games.

Brian Shimer found himself in that category. The five-time Olympian and current head coach of both the men's and women's Bobsled National Teams was in Naples, Florida, during Hurricane Irma, which ravaged the Caribbean islands and the Florida Keys before making landfall in his coastal town.

Shimer waited out the storm in a nearby hurricane-proof building with his wife, their six children and his mother, who requires supplemental oxygen around the clock.

He packed a suitcase with enough clothes to get him through the upcoming Bobsled World Cup circuit, which would send him to Lake Placid, New York, just days after Irma. He took his passport and his Olympic bronze medal.

When he returned home, his property was almost unrecognizable.

"I lost every tree," Shimer said. "When the supplies started showing up at Home Depot, I found myself there almost daily just trying to get things to button the house up before I left the family, and I was leaving within the next week. It just started adding up."

After the hurricane, he received an email from the USOPA's Florida chapter offering help via an OORF grant that he brushed off at first, thinking that others were worse off than him.

But after dealing with 11 days without electricity, two spoiled freezers full of food, a wrecked porch roof and soffit, and paying cash to contractors fixing his home, he decided to apply.

"Within two days, they had wired money right to my bank account," Shimer said. "The whole process, I was just taken aback by the generosity, not even knowing that program was out there."

In cases like Shimer's, where athletes hesitate to apply for an OORF grant they need, the Fund allows Olympians and Paralympians to apply for a solidarity grant on their teammate's behalf.

"The whole purpose of grant giving is solidarity, building the feeling of camaraderie among Olympians and, now, Paralympians," Naber said. "We can't solve your problems, but we can share your burden. Rest assured that you're remembered and cared about."

"It made me feel loved, it made me feel cared for"

Raul Marquez wasn't in Houston during Hurricane Harvey. While FEMA was declaring his neighborhood in Kingwood, Texas, a federal disaster area, he was scrambling to get home to his wife, Jeannette, and his newborn son, Liam.

After a successful boxing career highlighted by an appearance at the Barcelona 1992 Olympic Games, he became a boxing commentator for Showtime.

It was Floyd Mayweather and Conor McGregor's historic bout that took Marquez out of the eye of the storm. It's also what stranded him in Las Vegas, then San Francisco, then Austin, then on the flooded, barricaded roads connecting Austin with Houston as he made his way back.

"It was like a river," Marquez said. "I was on a boat trying to save people once I got in. I was trying to get to my house one way or another."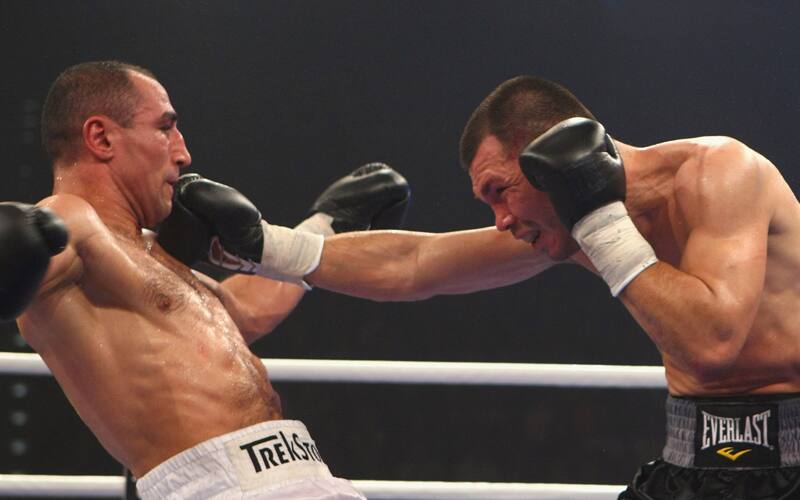 Raul Marquez throws a jab at an opponent during a bout at the 2008 IBF World Championships.

Marquez ensured that his family evacuated before Harvey hit, but those who stayed as the water rose endured strong currents in the boats that neighbors used to rescue each other.

"There were boats flipping, there were boats hitting the top of cars that were underwater, people's furniture was floating away… everything was just floating away," Marquez said. "The current was so bad and made me think, like, could you imagine if my newborn and wife wouldn't have gotten out in time?

"You start thinking crazy stuff, like them being rescued in a boat and that boat flipping. I'm just glad they got out in time."

The Marquez family stayed at Jeannette's family's home while the water receded. When they returned, Raul was heartbroken to discover that the flood had swept away much of his boxing memorabilia.

"I lost a lot of pictures, a lot of newspaper articles, equipment, trophies from when I was an amateur and my Olympic days," Marquez said. "I'm still not over it. I don't know how completely you can be over losing all that, because that meant a lot to me. That's history."

In the midst of devastation, he learned of the Fund and decided to apply for a grant. His request, which was unanimously approved, accounted for a small portion of the $100,000 in funding requests the OORF has received so far in 2017.

Naber says that the influx of requests is greater now than in the past, where the Fund has typically awarded between $40,000 and $50,000 in a calendar year.

Though the volunteer-based OORF board was able to provide funding to nearly every Olympian and Paralympian affected by this year's natural disasters within 48 hours of their requests, there are still more athletes in need.

During hurricane season, the OORF also received grant applications from an athlete who'd been in a car accident and from another who had suffered a serious spinal cord injury.

"We've been able to make it work," Naber said. "But we want to replenish the coffers as quickly as we can."

In addition to the USOC's contribution and the nearly $57,000 given by Olympians and Paralympians in 2017 – the most ever donated to the OORF in a calendar year – an anonymous Olympian agreed to match all funds raised up to $100,000, enabling the OORF to fulfill the multitude of recent requests stemming from unforeseen acts of God.

For Marquez, the grant has done more than provide extra assistance as he restores the flooded first floor of his home. It's shown him the unbreakable bonds that an Olympic or Paralympic career forges, across Games, sports and generations.

"At the beginning, what I was going through was depressing. And it's not about the grant, the money that they helped me with," Marquez said. "It's more about them reaching out to me, the Olympic family. It made me feel loved, it made me feel cared for. To me, that means a lot. That's everything."

"I think we're special in some kind of way"

When Abdallah, Shimer and Marquez talk about the aftermath of Harvey and Irma, they all mention luck.

"We were some of the lucky ones," Abdallah said. "There are some people that are still homeless and still struggling. But the community came together. I love how Houston, as a community, you know, we get a bad rep for always being about ourselves, but we were about ourselves in a good way."

About a month before Harvey hit, Abdallah had gotten a new job as a program manager at a local nonprofit. During the storm, water crept into her car and rendered it inoperable, robbing her of the reliable transportation that her career required.

The OORF grant allowed her to pay cash for a car to get her to work – something she calls a blessing.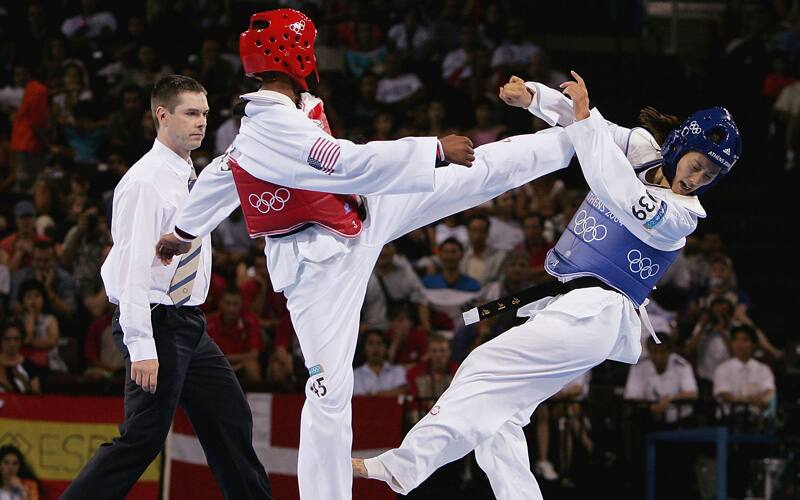 Nia Abdallah competes at the Athens 2004 Olympic Games, where she won a silver medal.

She's donated to the OORF in the past, not thinking much about the ripple effect of her generosity. But her own experience opened her eyes to the impact she can have on her teammates.

"It's incredible. I didn't understand that this would be a part of it when I became part of the Olympic family," Abdallah said. "When I was [competing], I was just doing it for the reason of being an Olympian.
"But when I retired, I started seeing all the Olympians and how we all came together … To have this community and to have this family, and to know that, for life, we have somebody else that's gonna have our backs is amazing."

Shimer's grant from the Fund helped him reinstall the roof on his porch. Two days later, he left for Bobsled Olympic Team Trials in Lake Placid.

Though there's still damage to his house in need of repair, it can wait, he says, until after the upcoming Olympic Winter Games in PyeongChang, South Korea.

"It really makes me realize how fortunate I am to be a part of this group," Shimer said. "You go out and you represent your country in the Olympic Games and you feel that pretty close bond with all the other athletes there. You see the struggles they had gone through and determination that they had to get to that level, and it's a special group, kind of a fraternity."

Marquez echoes that Olympians and Paralympians are special.

"We know, whether it's boxing, track and field, whatever sport it is, we all know how hard it is," Marquez said. "I think we're special in some kind of way. We're all special because not just anybody can be an Olympian. I like the whole bond of friendship and family. We just become one and all want to help each other and care for each other."

With the OORF grant, he was able to buy food, replace ruined clothes, rent vehicles to temporarily replace his waterlogged cars and repair damage done to the first floor of his house.

The grants haven't fixed everything for Marquez, Abdallah and Shimer, but as Naber sees it, that's not the purpose. What makes the OORF special is the way it links teammates in troubled times – and shows them that the Olympic family will always stand beside them.

"Even if it doesn't solve your problem, it accomplishes the goal, which is to let you know that a joy shared is twice a joy and a trouble shared is half a trouble," Naber said.

"A $1,000 grant may not totally fix your car, but you can go out to dinner, raise a glass and say, 'Thank you to my Olympic buddies for remembering.'"

Members of the U.S. Olympic and Paralympic family are encouraged to visit OORF.org to learn more.