U.S. Olympic & Paralympic Foundation News
William E. Simon Olympic Endowment for the Support of Athletes awards 2019 grant funding to 14 U.S. athletes
by U.S. Olympic and Paralympic Foundation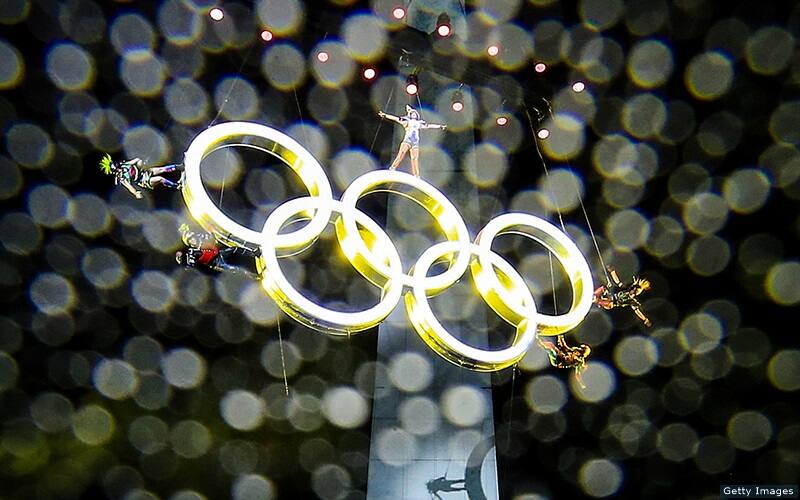 The United States Olympic Committee today announced that the William E. Simon Olympic Endowment for the Support of Athletes have awarded $70,000 in 2019 grant funding to 14 athletes training to represent the United States at the Olympic and Paralympic Games Tokyo 2020.
Established in 1998 with a gift of $1 million from its namesake, William E. Simon, the William E. Simon Endowment provides financial aid to underwrite a portion of Olympic and Paralympic athletes' training and competition expenses. Funds are invested with the U.S. Olympic Endowment and administered by the USOC, with grants awarded on an annual basis.
Members of the Simon family serve as trustees for the Simon Endowment as well as for the William E. Simon Foundation. The USOC has awarded nearly $1 million to more than 200 athletes since the endowment's inception.
New this year, Simon grant recipients will receive mandatory financial literacy education from four-time Olympian and certified financial planner Lauryn Williams. The financial planning sessions will be held at no cost to the athletes.
The 2019 recipients are:
• Rodney Brown, track and field (Chappel Hill, Texas)
• Alexandra DeLoof, swimming (Ann Arbor, Michigan)
• Lee Fredette, Para rugby (East Moriches, New York)
• Jamal Hill, Para swimming (Englewood, Colorado)
• Mary Jordan, Para equestrian (Wells, Maine)
• Anne Lazor, swimming (Bloomington, Indiana)
• Evy Leibfarth, canoe/kayak (Bryson City, North Carolina)
• Ahalya Lettenberger, Para swimming (Glen Ellyn, Illinois)
• Riley Masters, track and field (Boulder, Colorado)
• Samuel Mattis, track and field (Leesport, Pennsylvania)
• Ashley Nee, canoe/kayak (Potomac, Maryland)
• Jessica Ramsey, track and field (Boynton Beach, Florida)
• Anne-Elizabeth Stone, fencing (Plainsboro, New Jersey)
• Mallory Velte, wrestling (Sacramento, California)

For nearly four decades, Simon was dedicated to advancing the goals and ideals of the Olympic and Paralympic movements in the United States. He served as treasurer of the USOC from 1977 to 1981 and as its president from 1981 to 1985, including during the 1984 Games in Los Angeles and Sarajevo. In 1985, using surplus funds generated from the Los Angeles Games, Simon co-founded the U.S. Olympic Foundation, now the U.S. Olympic Endowment (USOE), to further the mission of the USOC. He served as the USOE's chairman until 1997.
In 1974, Simon was appointed the 63rd Secretary of the Treasury by Richard Nixon, a post to which he was reappointed by Gerald Ford and which he held until 1977.
Simon received the Silver Award of the Olympic Order from the International Olympic Committee in 1985, and in 1991, he was inducted into the U.S. Olympic Hall of Fame.
For additional information, please contact the USOC at simon.grant@usoc.org.