U.S. Olympic & Paralympic Foundation News
Tokyo Tips: Harajuku
by U.S. Olympic and Paralympic Foundation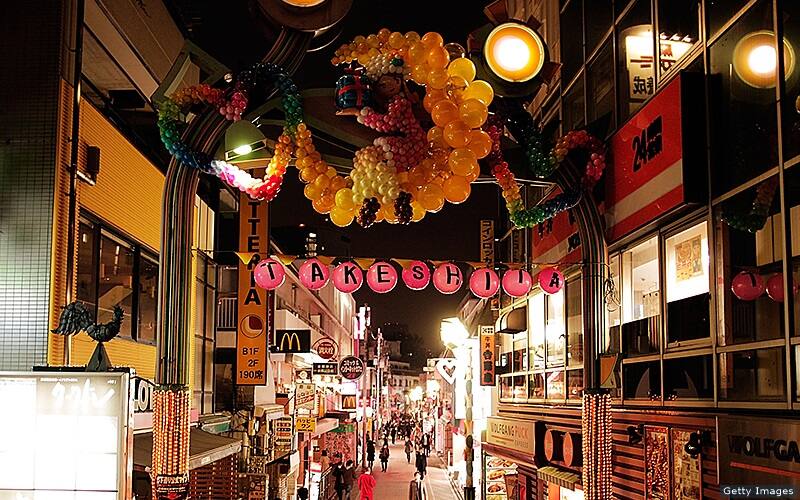 Takeshita Street glows under bright lights in March 2011.
Tokyo Tips is a content series designed to help you make the most out of your time in Tokyo, before, during and after the Olympic Games. With less than two years to go before the Opening Ceremony, Tokyo Tips will deliver a new recommendation each month so you can fill your itinerary with some of the most exciting attractions the city has to offer. Read on for a primer on exploring Harajuku, one of Tokyo's quirkiest and most famous neighborhoods.

The Harajuku district is regarded as one of Tokyo's must-see neighborhoods for its international reputation as the epicenter of youth culture and street fashion in Japan. An obsession with "kawaii" — the Japanese concept of cuteness — influences Harajuku's shopping and entertainment offerings.


Harajuku has evolved over the years from a commerce hub that once catered to U.S. military families after World War II to a hot spot for fashion designers and artists. Today, the district incorporates international brands while maintaining its colorful, local character.


The presence of kawaii in the district's streets creates an almost dreamlike atmosphere, with art and thoughtful decoration around every corner. For example, the Moshi Moshi Box embodies the kawaii aesthetic while introducing visitors to the area, providing sightseeing information and inviting karaoke aficionados to sing some J-pop.


To see more vivid manifestations of kawaii, check out Takeshita Street, where trendy local boutiques, cat cafes, vibrant street art, pop-up photo booths and dessert shops coalesce to form one of Tokyo's busiest thoroughfares. Many who frequent Takeshita make fashion statements with pastel hairstyles, bright clothing and over-the-top accessories.


Another popular stop for tourists in Harajuku is Jingu Bashi, the bridge between Harajuku Station and the Meiji Shrine. Cosplayers and performers have long flocked to Jingu Bashi, cementing Harajuku's trendy reputation.


To reach Harajuku, take the Japan Railway East Yamanote Line to Harajuku Station. The line, one of the city's busiest, loops through some of Tokyo's most popular tourist attractions.


To learn more about the USOPF's philanthropic giving levels that allow you to reserve your spot at the Tokyo Games, please email foundation@usoc.org.