U.S. Olympic & Paralympic Foundation News
Tokyo Tips: Shibuya
by U.S. Olympic and Paralympic Foundation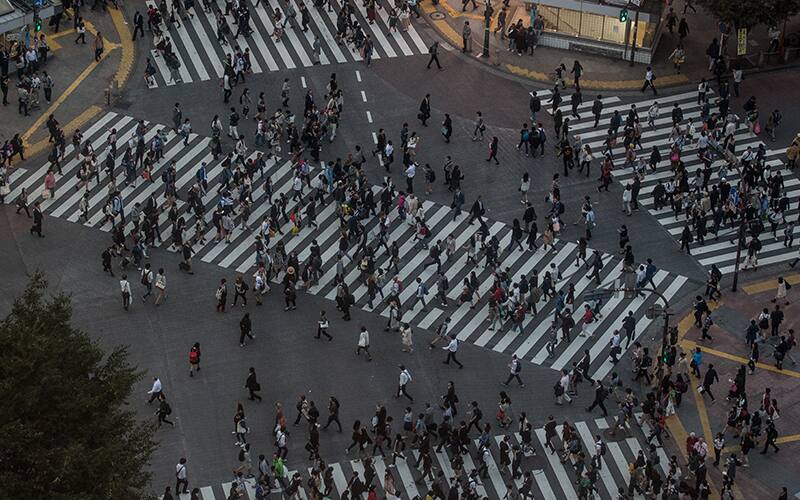 Tokyo Tips is a content series designed to help you make the most out of your time in Tokyo, before, during and after the Olympic Games. With less than two years to go before the Opening Ceremony, Tokyo Tips will deliver a new recommendation each month so you can fill your itinerary with some of the most exciting attractions the city has to offer. Read on for a primer on Shibuya, one of Tokyo's most iconic and bustling wards.

Looking to immerse yourself in the hustle and bustle of Tokyo? Head straight to Shibuya, where you can find the two busiest train stations in the world, some of Japan's most heavily trafficked restaurants and a world-famous intersection to rival Times Square in New York City.

Shibuya's history dates back to the 11th century, and as a key stop on Japan's Yamanote Rail Line, it began to cement itself as a hub for shopping and entertainment as early as the 1880s. The district soon exploded in both development and population, becoming a destination for young people in the 1980s and an IT hub in the 1990s. Today, its population density exceeds 38,000 people per square mile.

When you think of Tokyo, the image that likely pops up in your mind before any other is that of a famous scramble crossing in front of Shibuya Station's Hachikō exit, so named for a faithful dog who waited for his owner to return via train every day for nine years after his death, which cemented him as a national symbol of loyalty. The crossing halts all vehicle traffic to allow upwards of 1,000 pedestrians to travel in five different crosswalks at the same time, making the Shibuya intersection one of the busiest in the world, and its Hachikō statue is a popular meeting place.

But the crossing is far from the only packed place in Shibuya. Shinjuku Station and Shibuya Station are the world's busiest, and Shibuya 109 is a notorious shopping complex in the district that houses more than 100 popular boutiques. Shibuya also offers dining options that span from local to international—but be ready to wait a little longer for your meal during rush hours.

You can't miss Shibuya's famous city center: It's less than three miles southwest of Japan National Stadium and accessible by the Oedo Line, the Hanzomon Line and the Ginza Line. Be prepared for potential heavy traffic that fosters an experience like no other.

To learn more about the USOPF's philanthropic giving levels that allow you to reserve your spot at the Tokyo Games, please email foundation@usoc.org.