U.S. Olympic & Paralympic Foundation News
Miguel Blancarte, Jr., embraces opportunity to support Team USA through running
Less than three years ago, Miguel Blancarte, Jr., weighed 344 pounds.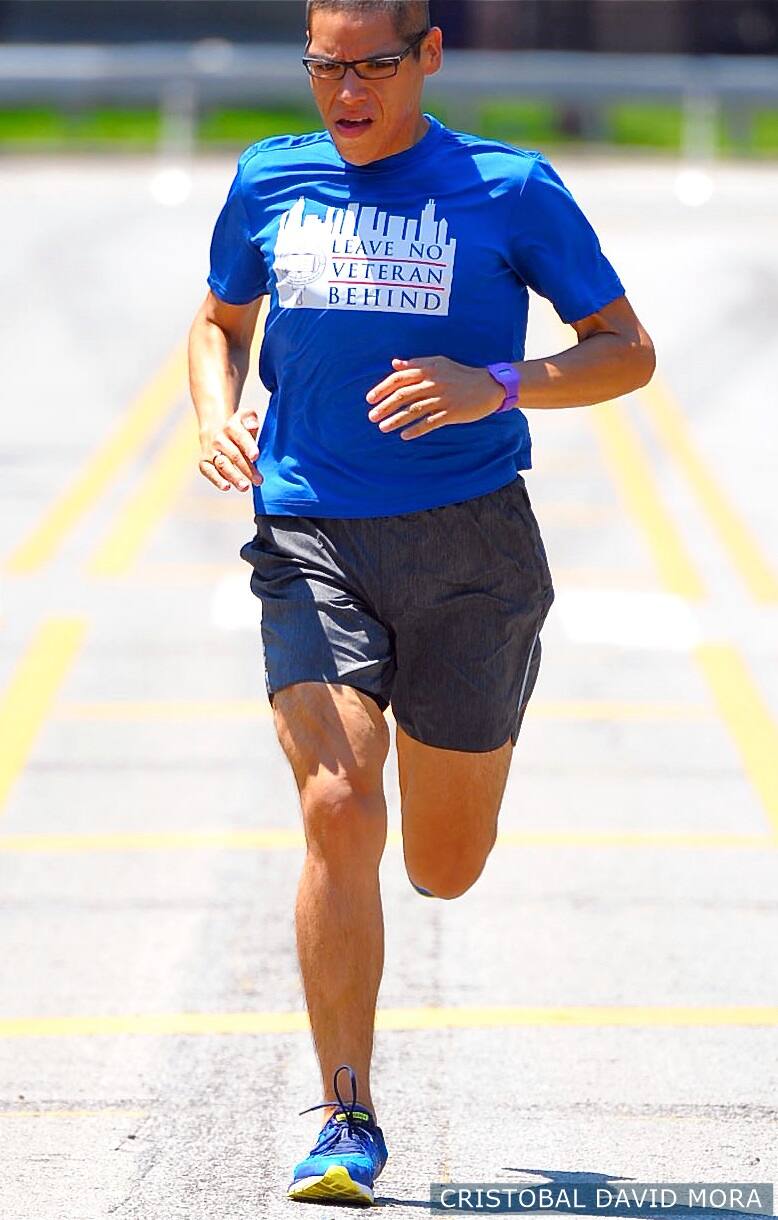 Not so anymore.
On Nov. 2, a 139-pound Blancarte will toe the line at the 2014 New York City Marathon.
This Chicago native made a decision to change his life a year and a half ago, dropping the excess weight he had carried since childhood by committing to a truly active and healthy lifestyle. At the NYC Marathon, he will share that journey with 26 other members of Team USA Endurance as they race in support of U.S. Olympians, Paralympians and hopefuls.
As a member of Team USA Endurance, Blancarte is raising funds in support of the U.S.Olympic and Paralympic Foundation throughout his marathon training. His efforts and those of every member of Team USA Endurance are critical, as the USOC receives no government funding for its Olympic athletes and programs.
In exchange for his fundraising commitment, Blancarte received a complimentary entry to the race, training and guidance from USA Track & Field Coach Andrew Allden, and support from Olympic silver medalist Meb Keflezighi and three-time Paralympic champion Tatyana McFadden, the co-captains of Team USA Endurance.
Blancarte considers himself a different person now – a driven athlete who puts in more miles on an average Sunday than he did in the first 24 years of his life. In fact, Blancarte has already completed a marathon and an ultramarathon. He recently finished a streak of 200 consecutive days of running in order to effectively train with Team USA for the NYC Marathon, logging at least 3.2 miles each day and averaging 6 miles daily.
"When my journey with running began, I had never run more than a street block," Blancarte said. "I have lost over 200 pounds, and I did this on my own. No surgery, no personal trainer, no 'magic' weight-loss pill. Simply a lot of endurance, dedication, grit and self-awareness provided me a second chance at life."
Blancarte was motivated to run with Team USA Endurance because he is continually inspired by the perseverance of U.S. Olympians, Paralympians and hopefuls as they strive for excellence on sport's biggest stage.
"As a heavy kid and young adult, I never thought that I would ever be a part of Team USA, but I always loved watching and thinking to myself how awesome the Olympics were – and continue to be," Blancarte said. "The camaraderie, the pride of our nation, and athletes giving it their best – the Games are a platform to display years and years of dedication and sacrifice, all for a sport that they love and the nation they love."
As a first-generation American, Blancarte feels compelled to support the country that has allowed him the freedom to turn his life around.
"Having the opportunity to run with Team USA Endurance is an honor and privilege that never in my wildest dreams did I fathom I would hold," Blancarte said. "I believe that my success is a result of the opportunities we get and make for ourselves here in the United States. We live in a country where I was able to do something like this, and in a country that has provided me this opportunity to run as a proud member of Team USA."
Blancarte shares the same grit and determination that Team USA athletes embody every day. And as committed as he is to training for his own race, he is equally driven to raise the funds that U.S. athletes need in order to make it to the Games. In these respects, he makes an ideal member of Team USA Endurance.
If you are interested in a Team USA Endurance opportunity, contact Alexandra Triumph at Alexandra.triumph@usoc.org. To learn more about giving to the U.S. Olympic and Paralympic Foundation, visit Give.TeamUSA.org.