U.S. Olympic & Paralympic Foundation News
Donor Spotlight: Sharon E. Taylor finds fulfillment in giving back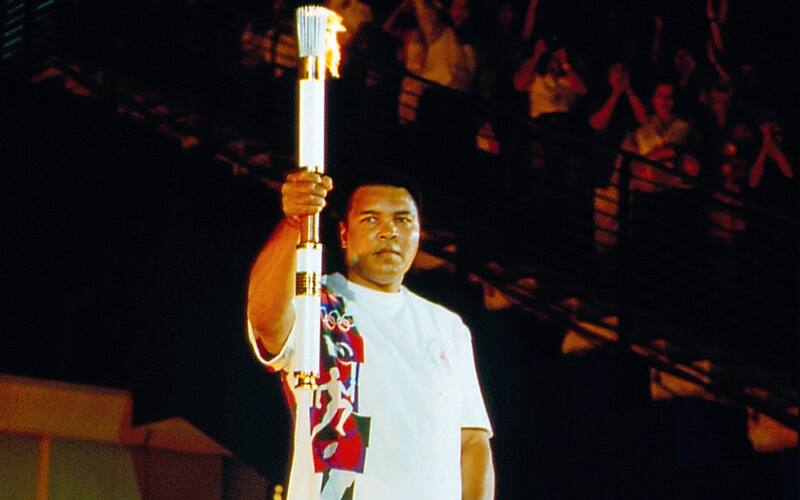 One of Sharon E. Taylor's favorite Olympic memories was seeing legendary U.S. boxer Muhammad Ali carry the Olympic torch during the 1996 Olympic Games in Atlanta.
Ten years after her tenure as President of USA Field Hockey came to a close, Sharon E. Taylor is still in tune with Team USA—and connected to the Olympic Movement in a whole new way.

Taylor has been a member of the Sixth Ring, a group of dedicated Team USA fans that provide support to U.S. athletes at key points in the calendar year, since 1993. She started giving to Team USA when she was still a representative on the U.S. Olympic Committee's Board of Directors, a position she held from 1987 to 2001.

"I view things through the lens of sport and what sport can do for not only individuals, but for communities and for countries," Taylor said. "The mission of the USOC – and the athletes that we can support – has always been very close to my heart."

Through her involvement with the USOC, Taylor has been to almost every staging of the Olympic Games since 1976. She's seen legendary moments, like when swimmer Janet Evans passed the Olympic torch off to Muhammad Ali, who lit the Olympic flame in Atlanta to open the 1996 Games.

She's also seen plenty of compelling reasons to financially support Team USA. While she was a member of the Athlete Support Committee, she heard countless stories of athletes training in the midst of attending college or taking care of their young children.

Taylor recalls one incident before the 1996 Games where an Olympic hopeful cheekily illustrated his need for financial support.

"There was a young man, he was a kayaker, and he got into some trouble because he put his kayak down on a street corner in Atlanta prior to the Games, a year out or something," Taylor said. "He was collecting change in a bucket. It certainly did make the case that these [athletes] had to raise their own money for everything."

In conjunction with her roles at the USOC and USA Field Hockey, Taylor spent 25 years as the Director of Athletics at Lock Haven University, where she also coached field hockey for 23 years. Under her leadership, the women's field hockey team won six national titles.

At Lock Haven, she was inspired by the athletes she coached and mentored, some of whom could rise to Olympic caliber if they had the right support.

"There's still an awful lot of young people like the ones I coached in college or the ones I saw on other teams that could aspire to the level of an international athlete, to the level of an Olympian," Taylor said.

Though she is retired now, Taylor's accomplished career in athletics and the triumphs and trials she's seen athletes overcome is what draws her to the USOC's mission and encourages her to support Team USA as a Sixth Ring member.

"The Sixth Ring was just a logical next step or a logical continuation," Taylor said. "I just wish everyone could hear and see some of the stories that people are able to put forward. … I have a very personal feeling about supporting [Team USA]."

For more information about the Sixth Ring program or to learn more about supporting Team USA, please click here or call 888-222-2313.