U.S. Olympic & Paralympic Foundation News
Tokyo Tips: Nippon Professional Baseball
by U.S. Olympic and Paralympic Foundation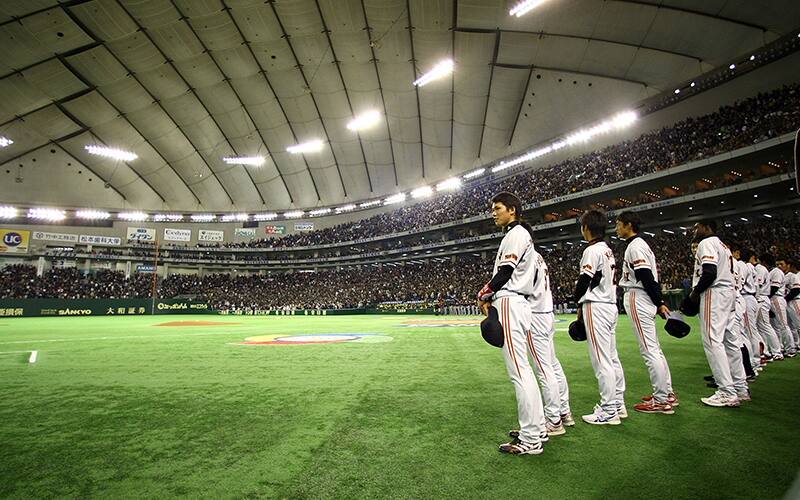 Tokyo Tips is a content series designed to help you make the most out of your time in Tokyo, before, during and after the Olympic Games. With two years to go before the Opening Ceremony, Tokyo Tips will deliver a new recommendation each month so you can fill your itinerary with some of the most exciting attractions the city has to offer. Read on today for a primer on the Nippon Professional Baseball league — and why you should catch a ballgame while you're in Japan.

Established in 1950, Nippon Professional Baseball (NPB) is Japan's highest elite league for baseball, largely considered to be one of the country's most popular sports.

The NPB has 12 clubs that play in two leagues – the Central League and Pacific League – much like Major League Baseball in the United States. The game is played almost identically to that of the MLB with three notable exceptions: The designated strike zone is smaller, some clubs' fields are smaller than what would be acceptable in the MLB and the baseball is wound tighter than the American baseball, letting it fly further when it strikes a player's bat.

Five NPB teams play within the Tokyo metropolitan area, with two in central Tokyo: the Tokyo Yakult Swallows and the Yomiuri Giants, by and large one of Japan's most beloved teams (and even nicknamed "Japan's Team" in some circles). The Giants play in the iconic Tokyo Dome, where the MLB has held several season openers.

On the outskirts of town, you'll find three more teams: the Chiba Lotte Marines, the Yokohama BayStars and the Saitama Seibu Lions, the Giants' main rival (think New York Yankees-Boston Red Sox). The BayStars play at Yokohama Stadium, which will play host to Olympic baseball and softball as they return to the Olympic program in 2020.

The NPB has stated its intention to suspend the 2020 season during the Olympic Games so its players can compete in the Olympic tournament, where Japan is expected to be a medal contender. However, you can catch an NPB game in Tokyo before or after the Games.

To learn more about the USOPF's philanthropic giving levels that allow you to reserve your spot at the Tokyo Games, please email foundation@usoc.org.