U.S. Olympic & Paralympic Foundation News
Bill Phillips donates COVID-19 test kits to Team USA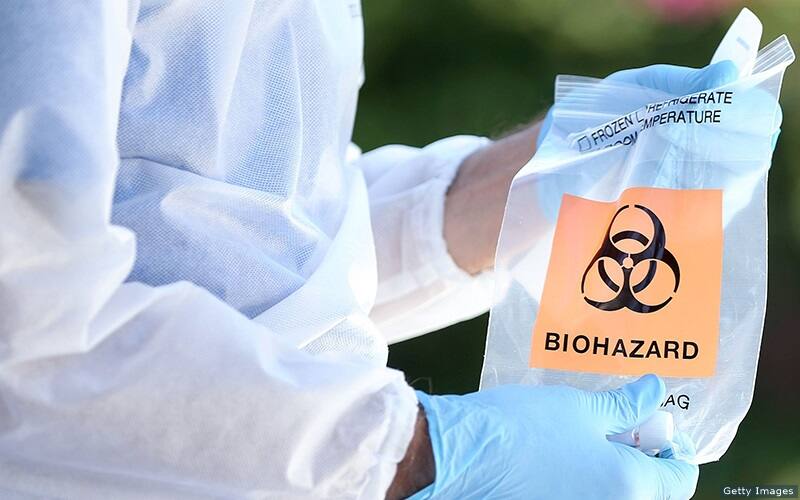 As the U.S. Olympic & Paralympic Committee welcomes back Team USA athletes to its training centers in Colorado Springs and Lake Placid, the health and safety of athletes is the organization's top priority.
In order to ensure that athletes can safely return to the U.S. Olympic & Paralympic Training Centers, the USOPC's sports medicine providers must administer frequent COVID-19 tests to those who live, work and train there. However, the cost to the organization to test each athlete for COVID-19 is around $250.
Thanks to Bill Phillips, the USOPC will have 1,440 test kits to start. Phillips, who is the founder and chief operating officer of a medical device company, donated more than $14,400 worth of tests to the USOPC, so that Team USA athletes can resume preparing for their chance to compete at the Olympic or Paralympic Games in 2021 and 2022.
"We are incredibly grateful to Bill for his contribution. The testing kits have contributed to a successful re-entry for several Olympic and Paralympic hopefuls," said Dr. Jonathan Finnoff, chief medical officer at the USOPC.
Phillips was motivated to contribute the testing kits because of Team USA athletes' "drive and desire" to chase their athletic dreams, often without the guarantee of income. He noted that sponsorship and philanthropy helps athletes and keeps the facilities they train in open.
"I am proud and very honored that the little I did will help so many," said Phillips of the gift. "[Supporting Team USA] continues to help advance athletics and sports science."
The USOPC reopened the OPTC in Colorado Springs in June and has thus far recorded only two cases of COVID-19 during the re-entry process. Both cases were identified at the Chula Vista Elite Athlete Center, where many Team USA hopefuls train, but the individuals who tested positive were swiftly quarantined and their contacts were traced and notified. Since then, no new cases of COVID-19 have cropped up at either training center.
Phillips is one of thousands of donors whose gifts have directly impacted athletes during the COVID-19 pandemic, and he hopes that the contribution inspires others to get involved, too.
"Like most Americans, I am a big fan of the Olympics and what they represent as a pride for America. I love the stories about the athletes and their journeys," Phillips said. "The most important thing [about supporting Team USA] is that it gives everybody a sense of pride for their community and for their country."
If you're looking for ways to help athletes during the COVID-19 crisis, you can give to the COVID Athlete Relief Fund, which puts money directly into the hands of athletes who have been impacted by the pandemic and the postponement of the Tokyo Games. All gifts to the Team USA Fund through September 30 will go toward the assistance fund, which will begin disbursing grants in November. Visit support.teamusa.org/CAAF to donate.