U.S. Olympic & Paralympic Foundation News
Tokyo Tips: Tokyo Character Street
by U.S. Olympic & Paralympic Foundation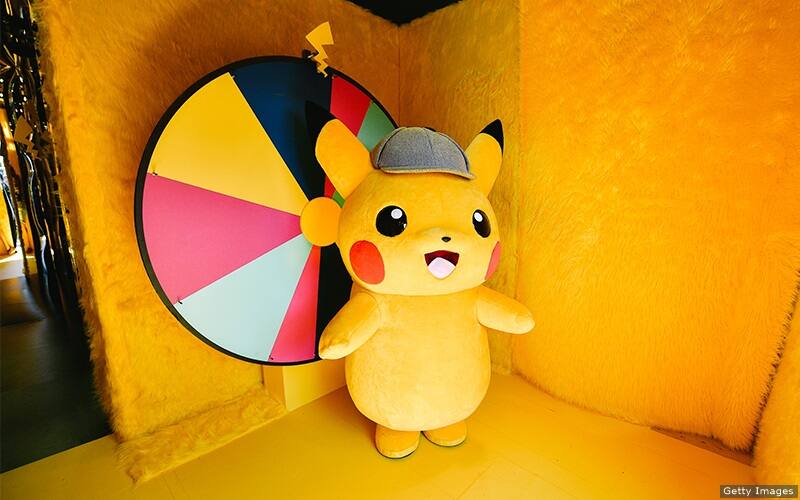 Pikachu features prominently in a shop along the Tokyo Character Street.
Tokyo Tips is a content series designed to help you make the most out of your time in Tokyo, before, during and after the Olympic Games. With less than a year to go before the Opening Ceremony, Tokyo Tips will deliver a new recommendation each month so you can fill your itinerary with some of the most exciting attractions the city has to offer. This month, take a stroll through the Tokyo Character Street, where the world's favorite anime and cartoon characters come to life.

Tokyo is famous for many things: Michelin-starred restaurants, ancient temples and shrines dotting its streets alongside modern skyscrapers, top-tier shopping and entertainment. But one of its most recognizable exports is the anime, manga and cartoon characters that appear on television screens around the world.

Underground in Tokyo Station in Chiyoda is a shopping corridor that offers adorable souvenirs based on these beloved Japanese characters. It's called Tokyo Character Street, and while it may be a top destination for kids, it's a must-see for anyone who's a fan of Japanese pop culture.

The corridor is home to 33 shops that are each themed around a character or brand. From Domo, the iconic brown monster who stars on one of Japan's national TV stations, to Pikachu, the star of the Pokemon video, TV and movie series, there is a sticker, plush, journal, candy bar or keychain for everyone.

Tokyo Character Street is a great destination choice for travelers with time to kill in Tokyo Station. To get there, enter via the Yaesu North Gate, which is on the opposite side of Tokyo Station as the popular Marunouchi district. Take the stairs down to the basement level to enjoy the pastel décor and smiling animated faces.

To learn more about the USOPF's philanthropic giving levels that allow you to reserve your spot at the Tokyo Games, please email foundation@usoc.org.