U.S. Olympic & Paralympic Foundation News
Tokyo Tips: Tokyo Skytree
by U.S. Olympic and Paralympic Foundation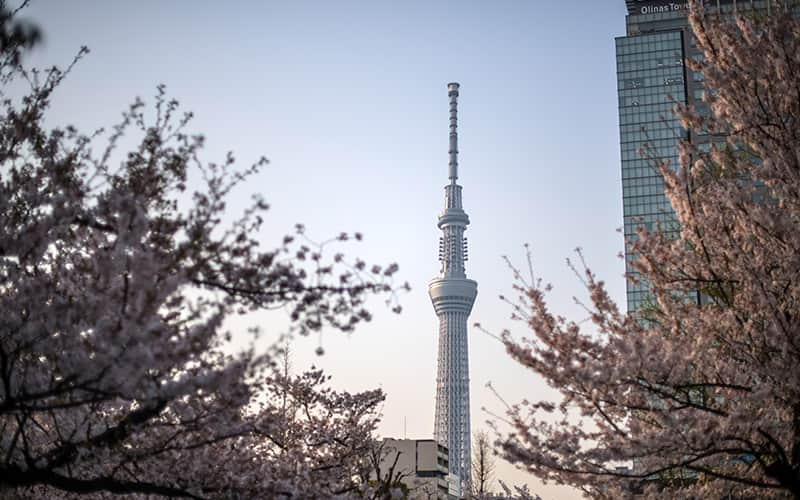 Tokyo Tips is a content series designed to help you make the most out of your time in Tokyo, before, during and after the Olympic Games. With less than two years to go before the Opening Ceremony, Tokyo Tips will deliver a new recommendation each month so you can fill your itinerary with some of the most exciting attractions the city has to offer. Keep reading to learn more about the Tokyo Skytree, the world's tallest tower.

Tokyo is filled with iconic skyscrapers, none more identifiable than the Eiffel Tower-inspired Tokyo Tower and the Tokyo Skytree, which holds the title of world's tallest tower and second-tallest structure, behind the Burj Khalifa in Dubai.

The Tokyo Skytree functions as a broadcasting tower, serving Tokyo proper and the Kantō region of Japan. Its design integrates elements from traditional Japanese pagodas and neo-futuristic design, with a tripod base for stability. The tower is meant to symbolize the revitalization of Tokyo's Sumida region and the city's dedication to safety, which is demonstrated through its earthquake resistance features.

Construction on the 2,080-foot Tokyo Skytree began in the summer of 2008 and took four years to complete. Since its grand opening in 2012, the tower has drawn visitors from Japan and around the globe by offering incredible views of the city from its two observation decks. Shops, cafes and restaurants also inhabit the tower and the surrounding neighborhood, making the Tokyo Skytree a multifaceted attraction for all ages and interests.

The Tokyo Skytree is located west of Japan National Stadium, where the Opening Ceremony of the Olympic and Paralympic Games Tokyo 2020 will take place. To get there, take the Chuo-Sobu Line from Sendagaya Station to Asakusabashi Station, then hop on the Asakusa Linse to Oshiage Station, a three-minute walk from the base of the Tokyo Skytree.

To learn more about the USOPF's philanthropic giving levels that allow you to reserve your spot at the Tokyo Games, please email foundation@usoc.org.