U.S. Olympic & Paralympic Foundation News
Tokyo Tips: Mount Fuji
by U.S. Olympic and Paralympic Foundation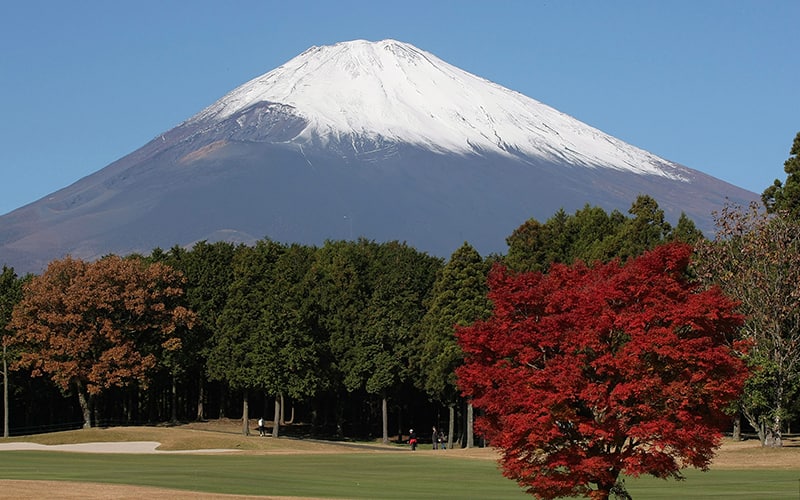 Tokyo Tips is a content series designed to help you make the most out of your time in Tokyo, before, during and after the Olympic Games. With less than two years to go before the Opening Ceremony, Tokyo Tips will deliver a new recommendation each month so you can fill your itinerary with some of the most exciting attractions the city has to offer. Read on for a primer on Mount Fuji, Japan's tallest peak and one of the nation's Three Holy Mountains.

Situated around 60 miles outside of Tokyo, Mount Fuji is Japan's most famous peak. The dormant volcano is the nation's tallest mountain, and its snow-capped cone is visible from the city on clear days in the winter and spring, with climbers and adventurers scaling it in the summer.

Not only is Fuji-san a national symbol for the Japanese — appearing on its ¥1000 bill and within its most famous illustrations — it is also the only mountain in the world with its own emoji.

Mount Fuji has been depicted in Japanese art and writing for centuries, especially after Tokyo became the nation's capital as the city of Edo in 1600. The first ascent of the mountain is thought to have taken place in 663 by a monk, and samurai (Japanese warriors) once held their training at the base of the mountain during the Kamakura period.

Today, Japanese citizens and foreigners alike flock to the mountain to see and scale the famous peak. In addition to its role as a beacon for those in Tokyo proper, Mount Fuji commands the scenery around the Fuji Five Lakes: Lake Kawaguchi, Lake Motosu, Lake Sai, Lake Shōji and Lake Yamanaka. The region includes some of the best hiking and sightseeing near Tokyo proper.

If you're interested in making the trek to the top of Mount Fuji, a journey considered to be sacred in Japanese tradition, take the Subaru Line toll road to the Fuji Subaru Line 5th Station, where you'll be greeted with shops and restaurants as well as sweeping views of the mountain and lakes below. Most choose to summit the mountain via the Yoshida Trail, so expect congestion in the busy summer climbing months if Yoshida is your route of choice.

To learn more about the USOPF's philanthropic giving levels that allow you to reserve your spot at the Tokyo Games, please email foundation@usoc.org.