U.S. Olympic & Paralympic Foundation News
With six months to go, U.S. Olympic and Paralympic Foundation finalizing preparations for Rio 2016 Olympic Games hospitality program
by U.S. Olympic and Paralympic Foundation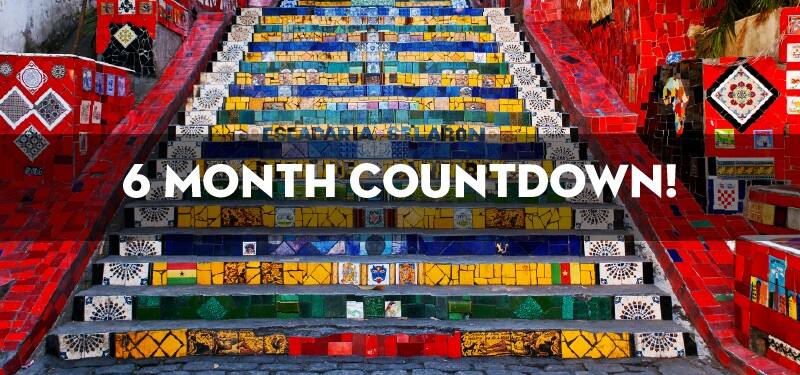 The U.S. Olympic and Paralympic Foundation is finalizing its plans to bring a select group of donors to Rio de Janeiro, Brazil, as part of the U.S. delegation for the 2016 Olympic Games from Aug. 5-21.
The USOPF's renowned hospitality program, which has been running in some form since the 2006 Olympic Winter Games, is larger than ever for Rio, with 450 guests already confirmed to attend.
Guest experiences are tailored to a variety of giving levels ranging from a Concierge Program with a minimum gift of $20,000, to a Custom Program available to donors who give $500,000 or more.
The Team USA Champions program, which is available to donors who pledge a minimum gift of $120,000 to the foundation over four years, is already sold out.
Throughout the Games, the foundation's hospitality guests will have an experience like no other.
As members of the U.S. delegation, they will have access to the most sought-after Olympic events, the opportunity to interact with former and current U.S. Olympians, and the chance to truly experience the unique culture that Brazil has to offer.
In six short months, these VIP guests will celebrate in person as the 2016 Olympic Games begin, and the proud members of Team USA embark on the experience of a lifetime.
And as America's athletes go for gold on the world's biggest stage, their most generous supporters will be watching from the stands with pride.
All this and more is just around the corner, as the foundation's hospitality staff has been working tirelessly to ensure an exceptional experience in Rio.
Foundation staff members have traveled to Rio several times throughout the past three years to craft every detail of an incredible program, ranging from hotel selection to transportation logistics.
"The 2016 Olympic Games in Rio are going to be an incredible experience," said James Bjorklund, Associate Director of Games hospitality programs for the USOPF. "Watching the world's greatest athletes compete in one of the most breathtaking cities is going to be unforgettable."
In one final site visit to Rio, set for late March, Bjorklund and his team will visit key competition venues, review transportation plans, and make final preparations for the nuances of an exclusive hospitality program.
"We could not be more excited to host Team USA supporters during the Games," Bjorklund said. "Our team is beginning to map out the finishing details of these experiences, and we cannot wait to have our guests cheer on Team USA in person."
One highlight of the USOPF's Rio hospitality experience will be USA House, located on the beautiful and iconic Ipanema beach within close proximity to key Olympic events in the South Zone of Copacabana, Ipanema and the Lagoa.
USA House is Team USA's "home away from home", a gathering place for Team USA legends and currently competing athletes, family members, sponsors, donors and guests. Guests can dine while viewing a live broadcast of the Games, enjoy the view from the rooftop deck and celebrate Team USA. The Team USA Shop is not to be missed, featuring Team USA apparel from Nike, Ralph Lauren and Oakley, with flags, pins and other collectables. USA House is private, whereas the Team USA Shop will be open to the public.
"The U.S. Olympic and Paralympic Foundation is thrilled to host some of our most loyal and generous donors at the 2016 Games, in what is sure to be a memorable experience for all," said USOPF President Jon Denney. "The athletes of Team USA would not be where they are today without donor support, and we are proud to provide an opportunity for our guests to witness that impact firsthand."
The USOPF's Concierge Program is still open to donors who would like to attend the 2016 Olympic Games. For more information, please visit give.teamusa.org or contact Kelly Banet at (719) 866-2276.