U.S. Olympic & Paralympic Foundation News
This Olympic Day, legendary Olympians share what the Olympic Movement means to them
Every year on June 23, athletes and their communities gather for a celebration sport, fair play and the Olympic values. Established in 1948, Olympic Day commemorates the founding of the modern Olympic Games by Pierre de Coubertin and promotes fitness, friendship and education through sporting events across the globe.


Read on to hear from five different Olympians who are celebrating Olympic anniversaries in 2018 about how they celebrate the holiday – and the positive influence the Olympic Movement has had on their lives. Responses have been lightly edited for consistency and clarity.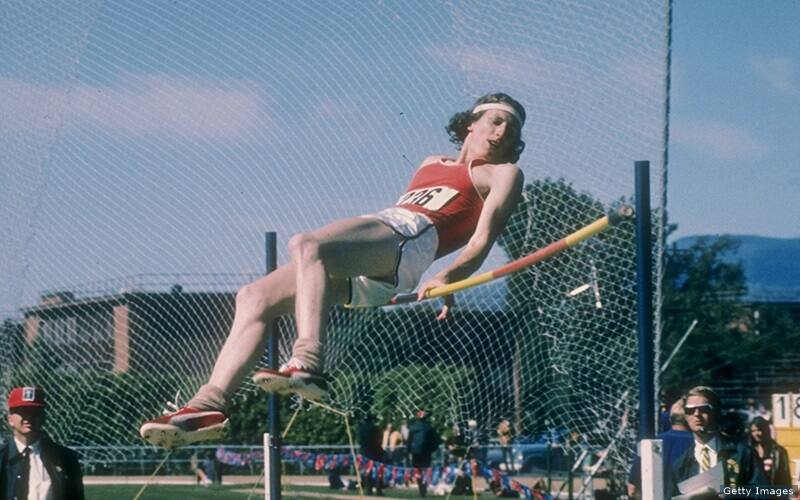 Dick Fosbury, Track and Field

1968 Olympic Games

1x Olympic Champion
How do you celebrate Olympic Day? I usually celebrate Olympic Day speaking to kids at a summer camp about Olympic values or cheering on young athletes playing games and running relays.


What does the Olympic Movement mean to you? The Olympic Movement is about being active, playing my favorite games or learning a new game. It is a universal enjoyment we share around the world, no matter where we live or travel. Staying active has kept me healthy mentally, physically and spiritually, with a fresh attitude. The Olympic Games opened my eyes to how we have so much in common with each other when we play with each other or compete against each other. That experience brought so many opportunities to meet people in other countries and make friends for life. I understand that we all face challenges, but we can persevere when we believe in ourselves. I have learned that when we respect each other and treat each other fairly, we make the world a better place for tomorrow.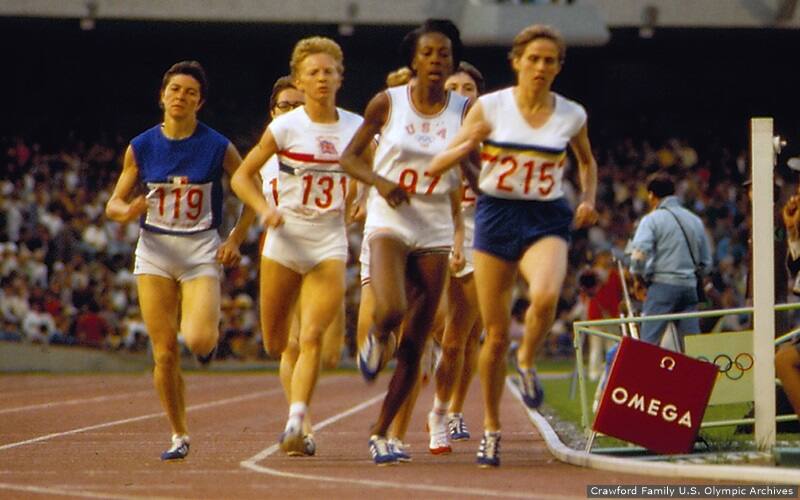 Madeline Manning Mims, Track and Field

1968, 1972, 1976 Olympic Games

2x Olympic Medalist, 1x Olympic Champion

How do you celebrate Olympic Day? I celebrate Olympic Day by speaking with young people in the community about my Olympic experiences.

What does the Olympic Movement mean to you? The Olympic Movement has given me the opportunity to showcase my gift of athleticism to the world. It has built a platform for me to share the love of God with all ethnic backgrounds and cultures as I spread a message of hope and courage with others. My family, friends and even strangers have been inspired by my journey with all its ups and downs. Life has its struggles, disappointments and victories, which are made possible through the Olympic Movement on a level most people will never know. The Olympic Movement has the ability to make people better when one competes fairly in an expression of brotherly love.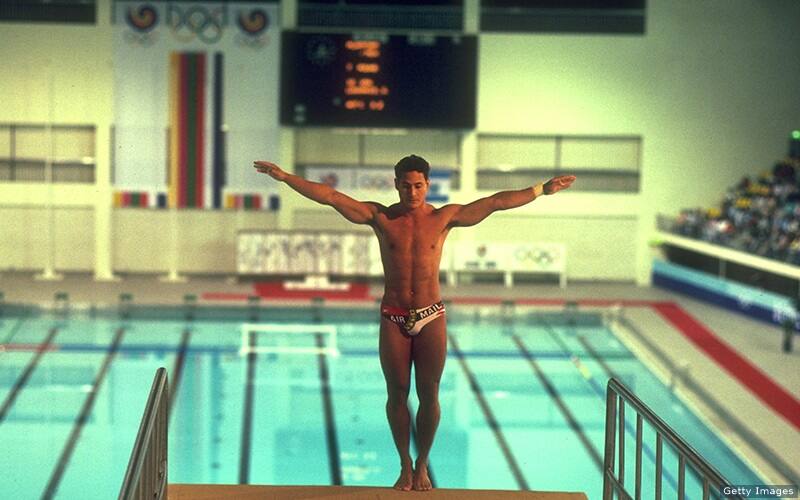 Greg Louganis, Diving

1976, 1984, 1988 Olympic Games

5x Olympic Medalist, 4x Olympic Champion
How do you celebrate Olympic Day? I will spend my Olympic and Paralympic Day in Minnesota speaking to the Vikings about LGBTQ inclusion and acceptance, the very first summit of its kind with a National Football League franchise.

What does the Olympic Movement mean to you? The Olympics have given me a platform to speak on many topics of diversity and inclusion, which I am grateful to have a voice on, as well as education on HIV/AIDS and learning differences. I see many of my Olympic and Paralympic family members doing some amazing things around women's rights, inclusion, LGBTQ and the protection of athletic youth in pursuit of their Olympic and Paralympic dreams.


Bonnie Blair, Speedskating

1984, 1988, 1992, 1994 Olympic Winter Games

6x Olympic Medalist, 5x Olympic Champion
How do you celebrate Olympic Day? For quite a few years, the Pettit Center has usually done some stuff with local children's groups, and we kind of give them an idea of what it's like in hockey, figure skating, short track [speedskating], maybe a little bit of curling, and then they actually get to skate themselves.

What does the Olympic Movement mean to you? For me, the Olympics, it's the epitome. I remember in my TV room with my parents watching Eric Heiden in Lake Placid, just thinking, "Oh, God, wouldn't it be cool to be in that?" And then I got to be in four of them, I won medals in three of them, I stood on the podium singing our national anthem. To this day, every time I hear the national anthem, it's special for me. It's special because you know you're standing there for all of America. As Olympians, we feel that, we embrace that, and we're proud to be there for our country.

In my community, we had our Olympic Trials [for speedskating] here for the first time since 1998, and it was amazing. We had five days of races and every single one of those days was sold out. And we never expected that. People that have been involved in the sport, like alumni who will sometimes go to Olympic Trials when they're in their area, they literally couldn't get in. It really knocked our socks off. It was just so exciting to have sellout crowds there for our Olympic Trials, and I think our community really engaged with it.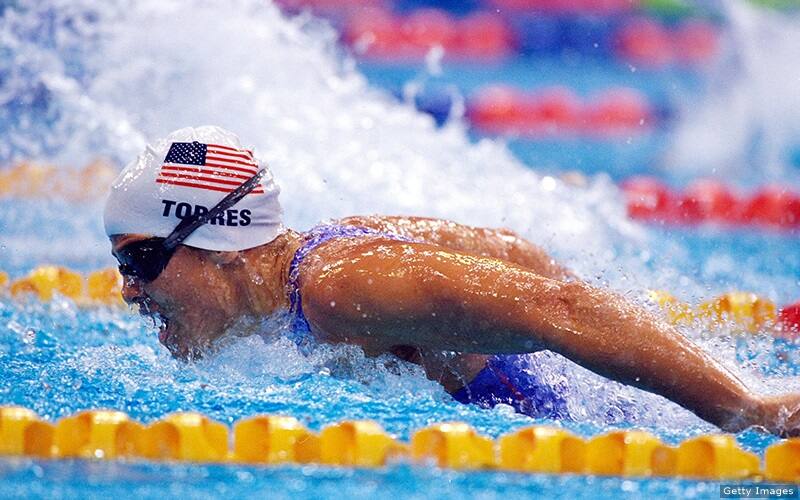 Dara Torres, Swimming

1984, 1988, 1992, 2000, 2008 Olympic Games

12x Olympic Medalist, 4x Olympic Champion

How do you celebrate Olympic Day? Olympic Day is very important to me. My family and I love to go outside, get active and enjoy the day. We so often get bogged down with work and turn inward. We lose our connection with the world and, more importantly, with each other. Olympic Day is a great reminder for young and old to get outside and interact with each other through sports.

What does the Olympic Movement mean to you? To me, the Olympic Movement is about inspiring others and coming together through sports. I am so grateful I can bring the wisdom that comes with travel and meeting new people though the Olympics back to my community. Every day I look at my daughter and tell her how she can do anything, that the only person that puts limits on her is herself. I accomplished athletic feats that women my age were told they couldn't do. I hope to inspire her and all the other women out there to set goals and achieve them regardless of age or any other barrier that comes their way. That is what the Olympic Movement is all about.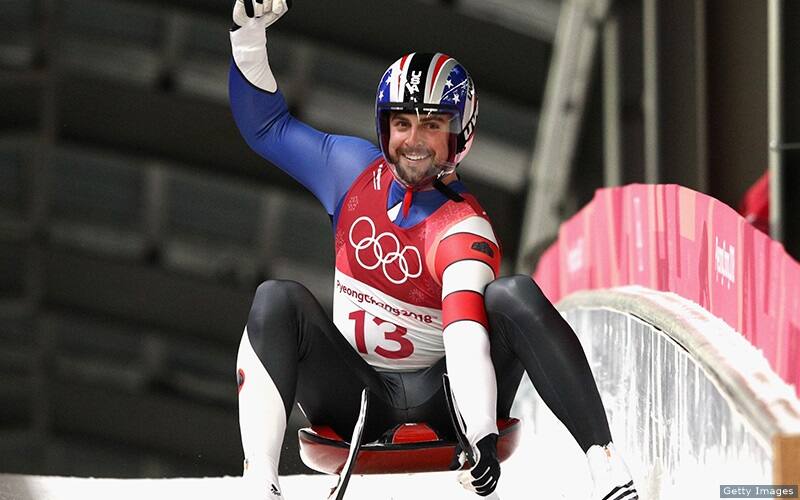 Chris Mazdzer, Luge

2010, 2014, 2018 Olympic Winter Games

1x Olympic Medalist
How do you celebrate Olympic Day? Olympic Day is a fantastic opportunity to reach out directly to kids to help inspire them and plant a dream. Depending on my summer training and travel schedule, I celebrate Olympic Day with that local community. Over the past couple years, that has included giving kids the opportunity to try street luge in Lake Placid and encouraging kids to play sports in Park City.

What does the Olympic Movement mean to you? The Olympic Movement, in my opinion, is the one event that brings the entire world together in a harmonious expression of human nature. We are all different in terms of language, ethnicity and culture, and the beauty of the Olympics is that our societal differences do not matter. Regardless of the scale to which someone is involved, the Olympic Movement is a catalyst for positive change that can spread through communities. I have seen the Olympic Movement improve people's lives by providing purpose and passion. It's hard not to feel the contagious energy of someone who has found meaning through the five rings.