U.S. Olympic & Paralympic Foundation News
Grassroots support for Team USA growing in Stamford and Greenwich, Connecticut
by U.S. Olympic and Paralympic Foundation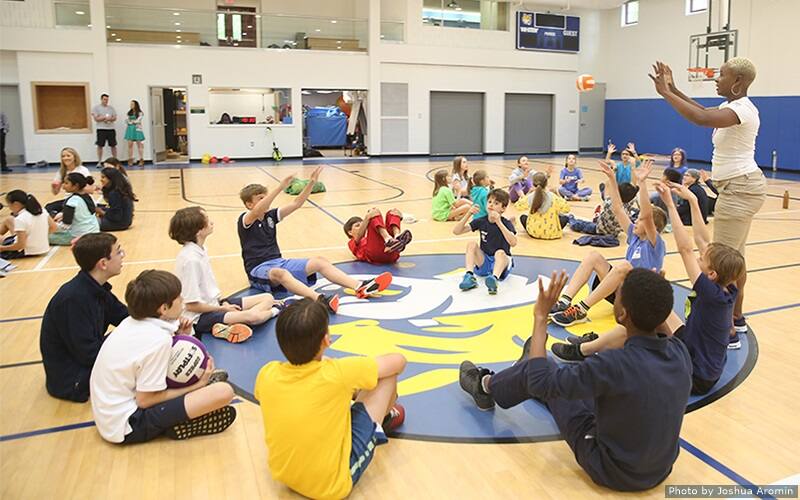 Children at the Whitby School learn how to play sitting volleyball with Paralympian Kari Miller on Thursday, May 17. Photos by Joshua Aromin.
Despite its small size, Connecticut was well represented at the Olympic Winter Games PyeongChang 2018, with eight Olympians hailing from the state with just over 3.5 million residents.

It's no surprise, then, that the locals have rallied around Team USA in recent months, culminating in a two-day series of U.S. Olympic and Paralympic Foundation events in the Stamford and Greenwich areas.

On Wednesday, May 16, USOPF Trustee Jim Walker hosted an event featuring women's ice hockey gold medalist (and nearby Massachusetts native) Meghan Duggan at the Stanwich Club for fellow Team USA supporters.
"I was honored to be there to share my team's story, as well as try to encourage more men and women to be excited about the USOC and the Olympic Movement," Duggan says. "I believe whole heartedly in what the Olympics represent, and I am always eager to create more Team USA Fans anywhere I go."


That evening, the Security Traders Association of Connecticut (STACT) welcomed Duggan to dinner with 110 guests at the Crab Shell in Stamford. STACT is an avid supporter of Team USA, says President Pat O'Meara.


"The USOC is the steward of a growing Olympic and Paralympic Movement in the U.S., and the Security Traders Association of Connecticut (STACT) is happy to partner with them," O'Meara says. "Our event in Stamford with Meghan Duggan was a reminder to all of us about the dedication of our athletes, from Connecticut and elsewhere, and she was a true inspiration."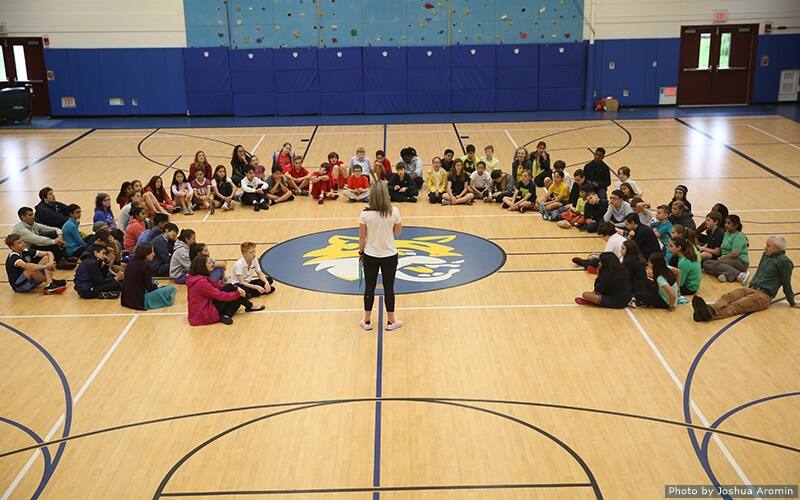 The next day, Duggan and three-time sitting volleyball Paralympian and gold medalist Kari Miller visited the Whitby School and mingled with guests at the Tamarack Country Club in Greenwich, Connecticut, at a dinner hosted by USOPF Board Members Dmitri and Lisa Shklovsky.
"The USOPF has become our favorite organization to support because of the way the Games bring together the whole country and the world, and also because of the athletes themselves, who inspire us so much with their dedication, tenacity and grit," Lisa says. "It's impossible not to be proud of Team USA."


Walker and the Shklovskys are three of 10 USOPF board members and trustees in Connecticut working to advance the Olympic and Paralympic Movements — and getting the local community involved along the way.


"I believe sports can teach lifelong lessons to our youth, and supporting Team USA is a natural way to execute this belief," Walker says.


He says he is involved with the USOPF's work of championing Team USA "so they know that there is a large and growing team behind them."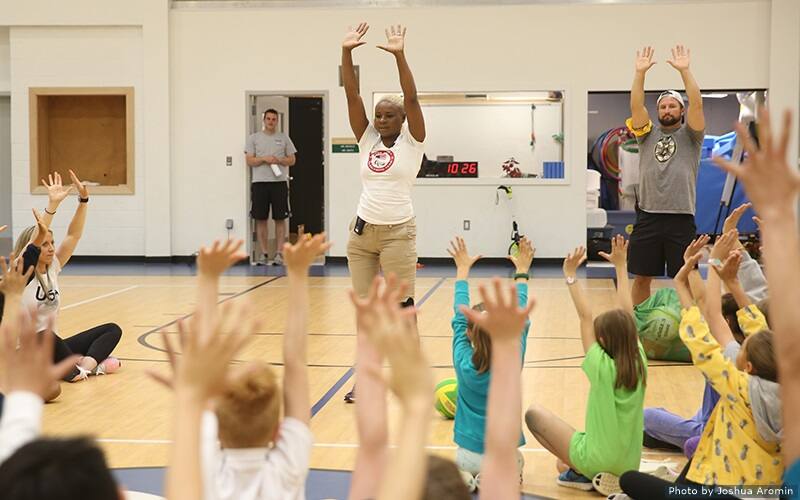 For more information on how to get involved with Team USA in Connecticut or the New England region, please contact Jason Rizzi at Jason.Rizzi@usoc.org.