U.S. Olympic & Paralympic Foundation News
On the ground in PyeongChang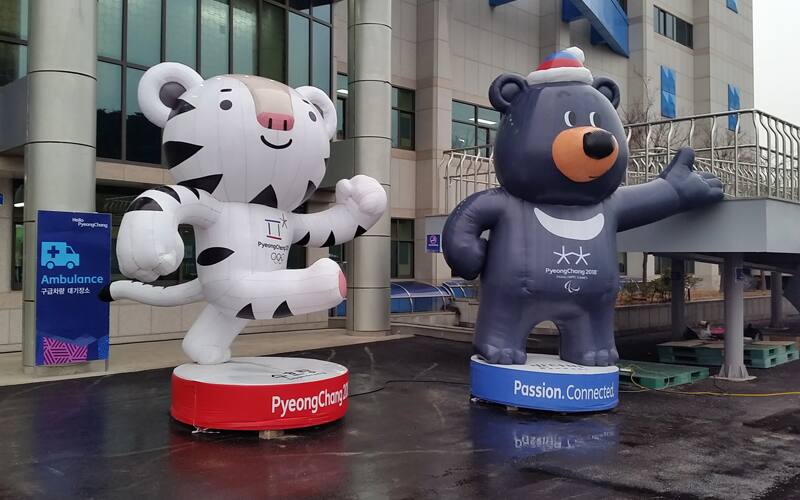 James Bjorklund, director of development event services and games hospitality, gives a firsthand account of the U.S. Olympic and Paralympic Foundation's recent site visit to South Korea.

With Team USA tirelessly preparing for the upcoming Olympic and Paralympic Winter Games in PyeongChang, a small handful of colleagues and I made one final pre-Games journey to South Korea.

We had three major goals for the trip in mind: We wanted to ensure that the USOPF's accommodations were ready to host our guests in February, to gain a better understanding of venue locations and transfer times and to find interesting cultural attractions that we could recommend to the families accompanying us to PyeongChang. I think we were successful in each of these endeavors.

Here is a day-by-day account of the USOPF's South Korean site visit:

Day 1
To get to PyeongChang, we first had to travel to San Francisco, where you can take a direct United flight to Incheon International Airport (ICN) in Seoul. We were in the air for about 12 hours, chasing the sun the entire time. We landed at Incheon the following day and were pleased with our experience there; it took us about an hour from when the wheels touched down to when we cleared customs. The airport was clean and had plenty of shops and restaurants.

To test it out, we took the train into Seoul. The train wasn't as speedy as we expected, but it was faster than vehicle traffic and we were able to reserve seats, which was a nice touch. If someone is planning to extend their to stay and spend some time in Seoul, they can either arrange for ground transportation, hail a taxi or take the train from the airport, which are all good options.

After a long day of travel, we returned to Incheon via car, which took about 45 minutes. We then had dinner and got some much-needed rest.
Day 2
Bright and early, we left our hotel and began the three-hour journey to Alpensia, where the Mountain Cluster venues and the iWant Resort, the site of the USOPF's accommodations, are located.

Something people might not know about South Korea is that drivers are required to take breaks during long drives. Fortunately, there are many rest stops along the way from Seoul to PyeongChang. The rest stops in Korea are much different than American rest stops: They offer food courts, coffee and small shops, and it is not uncommon for people to make trips out of stopping at rest areas.

On the way to Alpensia, we stopped at Phoenix Snow Park, the freestyle skiing and snowboarding venue, which is about a 45-minute drive from the iWant Resort. The area is popular with locals, and all the venues at Phoenix Snow Park are complete. What's nice is that they're so close to each other: You can walk from one end of the park to the other, and it would only take you 15 to 20 minutes.

Next, we stopped for lunch at Teriyaki, a Japanese-Korean fusion restaurant located about 10 minutes from the iWant Resort in Alpensia Village. Most of the restaurants in this area are pretty small and casual. Teriyaki, in particular, seats roughly 50 people and is about a 10 to 15 minute walk from the bobsled venue.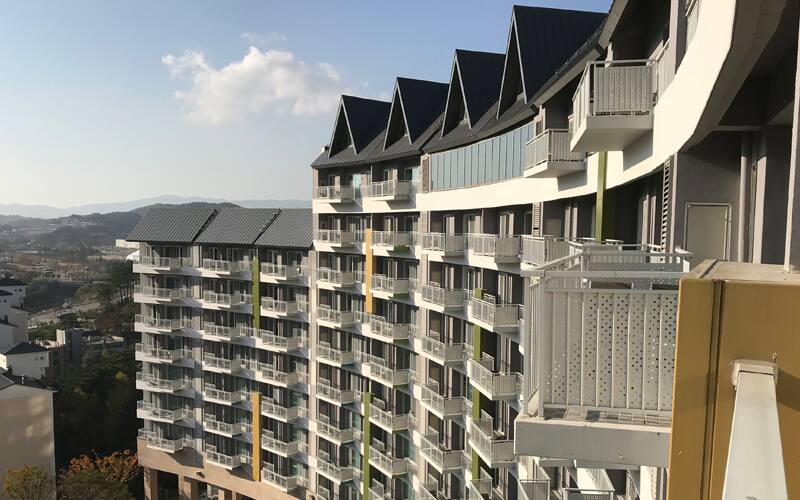 The iWant Resort

After lunch, we checked in to the iWant Resort and performed a detailed site inspection, making sure that the property is prepared to host our guests in February. I'm happy to report that the iWant Resort is a brand new property and will provide comfortable accommodations for our guests.

We were particularly excited to see the iWant Resort's Sky Lounge, which will act as the USOPF's Hospitality Suite. The Sky Lounge has incredible views of the bobsled venue and overlooks the valley of Alpensia. I think it's going to be an amazing space that our guests will enjoy.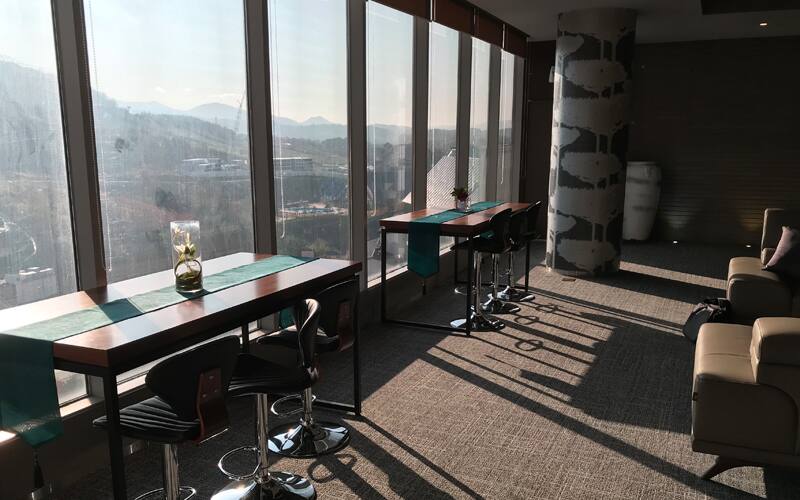 The iWant Resort Sky Lounge

That evening, we had dinner at Ridge 354, an Italian place that's across the street from PyeongChang Stadium, where the Opening and Closing Ceremonies will be held. Given its location, it will likely be very busy and popular during the Games. After a great dinner, we headed back to the iWant Resort to get some rest.

Day 3
On our third day on the ground, we toured all the Mountain Cluster venues. We quickly drove by the ski jump venue and the cross-country skiing and biathlon venues, which are within walking distance to one another. We also took a closer look at the Olympic Sliding Center, which will host the sliding sports – bobsled, skeleton and luge.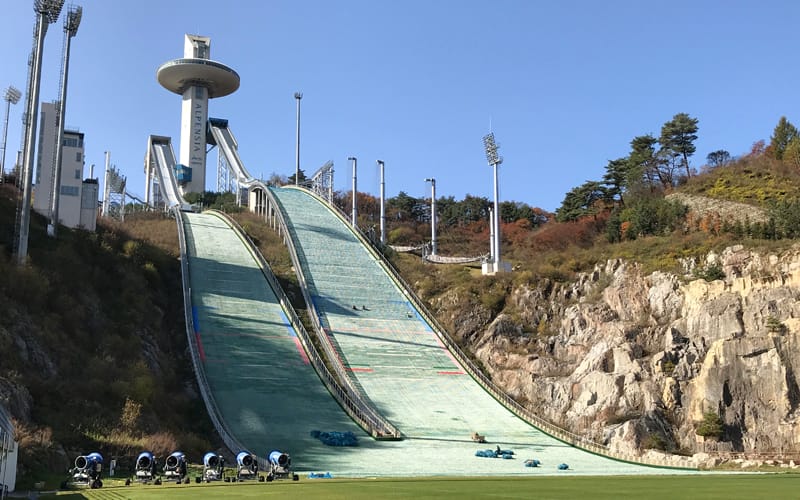 Alpensia Ski Jumping Stadium


After seeing the Alpensia venues, we made the 15-minute drive to Yongpyong Alpine Center, which is near where the Nations Village and Team USA House will live during the Games. The location is perfect and USA House is sure to be an amazing gathering place to relax.


We stopped for lunch at a nearby hotel before driving to a local Buddhist temple. To get into the temple, you walk through a series of gates before encountering about 12 different buildings on the grounds. Within the grounds, there are several temples dedicated to specific monks, a café, a gift shop and more, but in the center of the grounds is the main attraction: the primary temple dedicated to Buddha. While it is mostly an outdoor experience and will be very cold during the Games, I'd recommend it to those looking for a unique cultural experience. Our staff learned a lot and enjoyed the temple's beautiful architecture.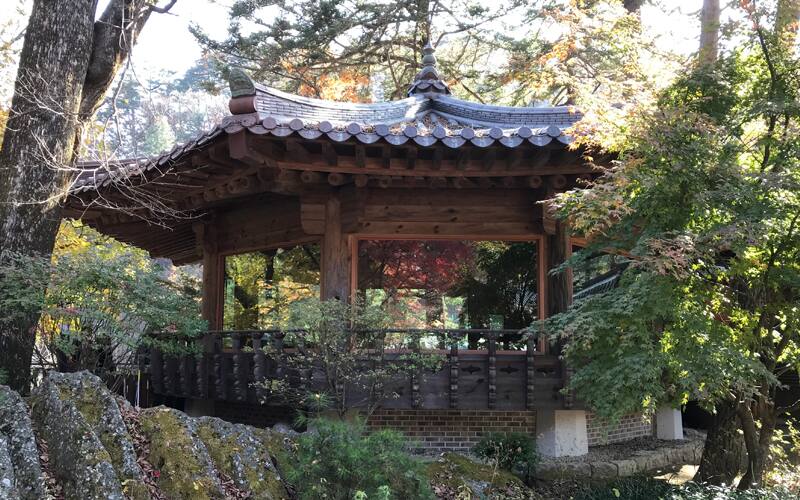 A structure outside the local Buddhist temple
After the seeing the temple, we departed for Jeongseon, which will be about an hour away from the iWant Resort. While it is the furthest travel time out of any of the venues, it will be an incredible location to watch Team USA's athletes compete in alpine skiing. This venue is likely going to require spectators to walk a longer distance than most other venues to get to the seating area.

After our time in Jeongseon, we returned to Alpensia and went to dinner at a local Korean barbecue restaurant. If you have the chance to try Korean barbecue during your time in South Korea, do it! You won't be disappointed.

Day 4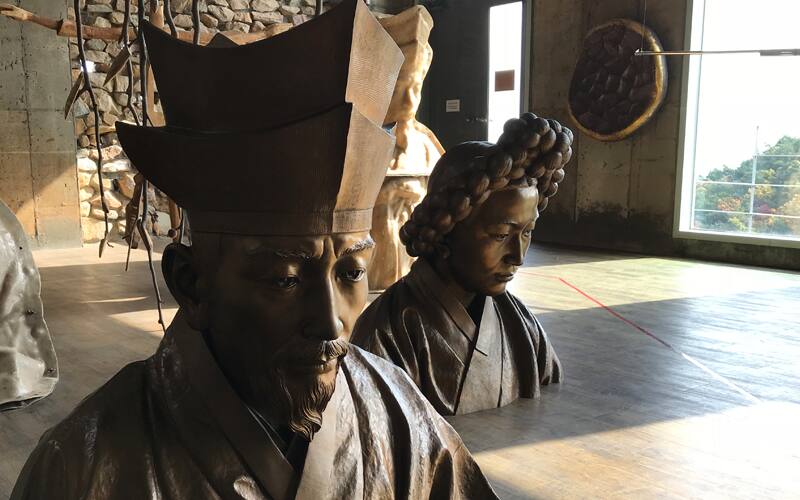 Sculptures in the Haslla Art World Museum Hotel
We began our last full day with quick breakfast before departing for the Haslla Art World Museum Hotel, a modern art attraction about 45 minutes outside of Gangneung. We spent the whole morning there and thought it was a worthwhile experience, and a must-see for modern art fans.

Like many places in the United States, South Korea has an emerging brewery scene, so we checked out a local brewery on the coast for lunch. After a delicious meal with good beer, it was time to tour the Coastal Cluster venues.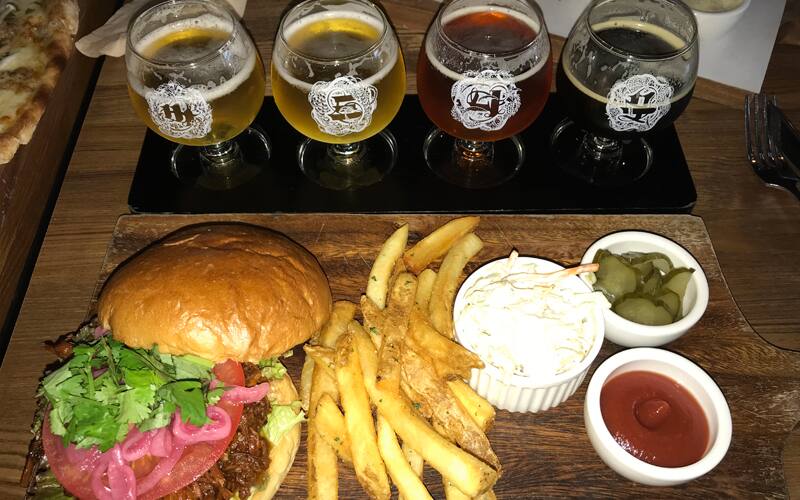 Lunch at a local Korean brewery


As we made our way to the Coastal Olympic Park, we were once again impressed with the compact nature of this Games' venue footprint. The Coastal Olympic Park will have four venues within one security perimeter. The largest coastal venue is the Gangneung Ice Arena, which will host short track speedskating and figure skating. South Korea has traditionally done well in both of these sports, so it makes sense these will be contested in the largest of the four venues.


The Gangneung Oval (speedskating) and the Gangneung Hockey Arena are a short walk away from the Gangnueng Ice Area. The curling venue is the bit isolated from the other three within the Coastal Olympic Park, but will provide an intimate setting to watch curling.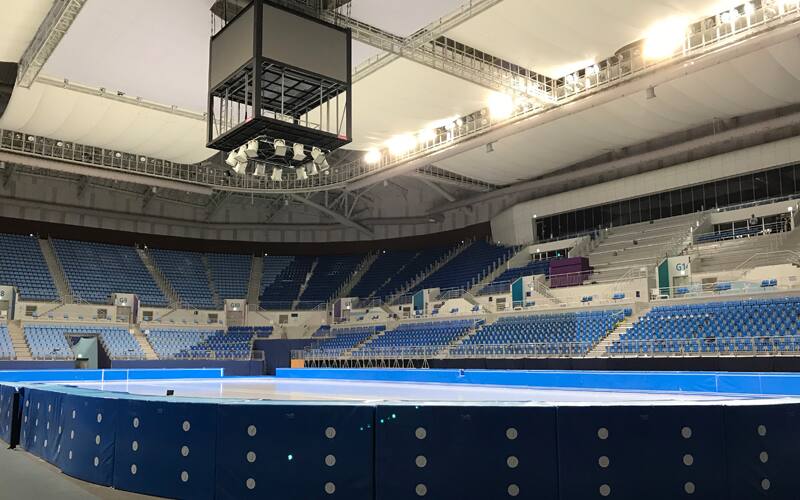 Gangnueng Ice Arena

While in Gangneung, we also had the chance to visit a street on the beach about 10 minutes from the Coastal Olympic Park lined entirely with different kinds of coffee shops. It was certainly impressive and a great place to try some local coffee. We finished the night enjoying another round of Korean BBQ, which is something we cannot recommend enough.

Day 5
We departed Alpensia for Incheon early the next morning, and the majority of our flight home was in darkness, giving us a grand opportunity to sleep after a busy and exciting week.

Overall, our trip was a great experience and it gave us some important insights as we finalize our plans for February. South Korea will do an amazing job hosting the Games as they showcase their culture and inspire all generations through the power of sport. Our team is looking forward to the 2018 Olympic Winter Games, and we're excited to welcome you to South Korea!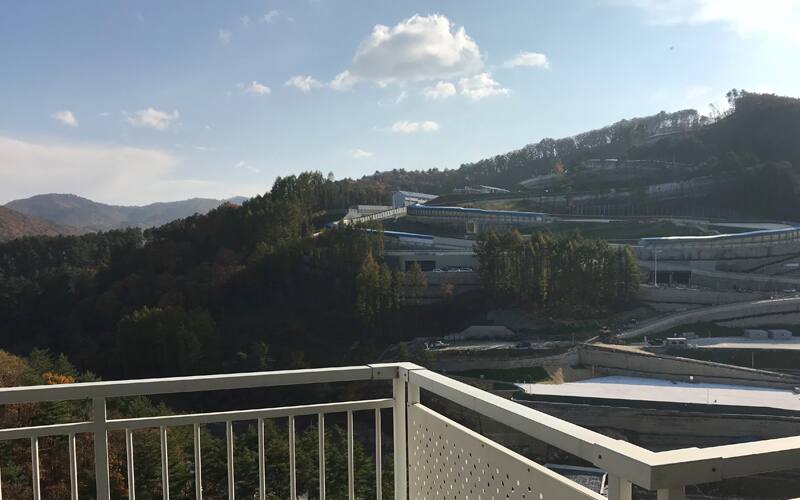 View of the Alpensia Sliding Centre from the iWant Resort
For more information on how to attend the PyeongChang 2018 Olympic Winter Games or the Tokyo 2020 Olympic Games, please contact James Bjorklund at james.bjorklund@usoc.org.