U.S. Olympic & Paralympic Foundation News
Olympic values at work
by U.S. Olympic and Paralympic Foundation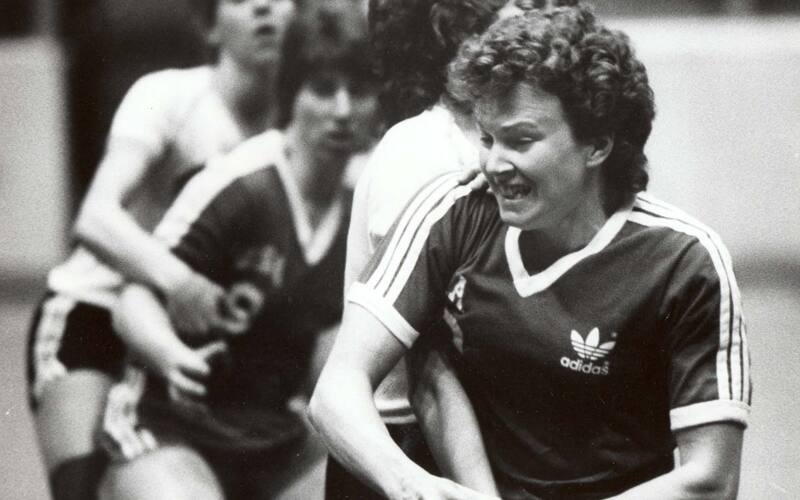 Cindy Stinger, Team Handball
1984, 1988, 1992 Olympic Games

Manager, U.S. Olympians and Paralympians Association
Cindy Stinger's introduction to the U.S. National Handball Team may have been a lucky break, but she's certainly turned it into the opportunity of a lifetime.
Cindy was recruited from tiny Davis & Elkins College in West Virginia to try out in 1978, two years after the sport debuted for women. When she made the national team, she got her very first airplane ticket – to the Olympic Training Center in Colorado Springs.
The next several years were a wild ride. She was there when the U.S. boycotted the 1980 Games in Moscow. And when she finally got to compete on the world stage, Team USA handball defeated mighty China in the opener at the 1984 Games in Los Angeles.
But then she started thinking about life after sport and entered the Olympic Job Opportunities Program, designed to pay athletes a 40-hour salary for 20 hours of work so they could keep up with their training schedules.
"Leading up to 1984, I had blinders on – the only thing I thought about was handball and being the best athlete that I could be," she says. "Not that I didn't feel the same way leading into Seoul, but I knew I had to make a decision about my future."
She landed her first job answering phones for the U.S. Olympic Committee's sports medicine department. Eventually, that led to a full-time opportunity with the USOC. She's spent 10 years with the drug control program and another year as the manager of the USOC's youth and community programs.
Today, after working in almost every capacity one can at the USOC, Cindy is the manager of the U.S. Olympians and Paralympians Association. Her passion for the Olympic Movement runs deep – she's never left.
"I have so many friends who worked for this organization for 20 years who are no longer here," she says. "One of my favorite sayings is, 'It's about the friends you make and the friends you keep.' They're still very important people in my life."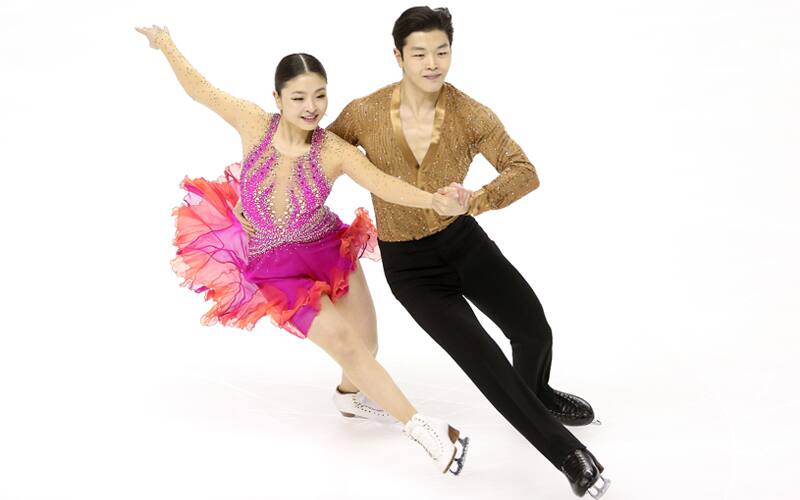 Maia and Alex Shibutani, Ice Dancing

2014, 2018 Olympic Winter Games

Sports Envoys, U.S. Department of State

Mentors, Team USA's #ThankYouPyeongChang Program


When they were just 4 and 7 years old, Maia and Alex Shibutani went to watch the World Figure Skating Championships with their parents in Washington, D.C. They were so impressed with how skilled the competitors were that they wanted to try it for themselves as soon as they could.
Fast forward 15 years, and the Shibutani siblings are among the American favorites in ice dance at the PyeongChang Olympic Winter Games. This year, they won a third World Championships medal and captured gold at Skate America for a second year in a row.
"With the Olympics, you talk about dreaming and you talk about picturing something in your mind and working as hard as you can to make it happen," Alex says. "That's more than the Olympics, that's anything. That's what pushes people to pursue whatever they want."
But even as they're focused on a second trip to the Winter Games, Alex and Maia Shibutani haven't forgotten how it felt watching the graceful routines of the world's best skaters in D.C. as children, so many years ago.
They've given back by serving as sports envoys for the U.S. Department of State, visiting schools and holding clinics for South Korean skaters. They're also taking part in Team USA's #ThankYouPyeongChang Program as mentors for middle school students in Seoul.
"We have the opportunity to share some of the lessons we learn and display them, whether it's through the choices we make on the ice or social media off, and what we share about our journey or working with kids," Maia says. "That's something that we definitely take seriously, but it also continues to inspire us."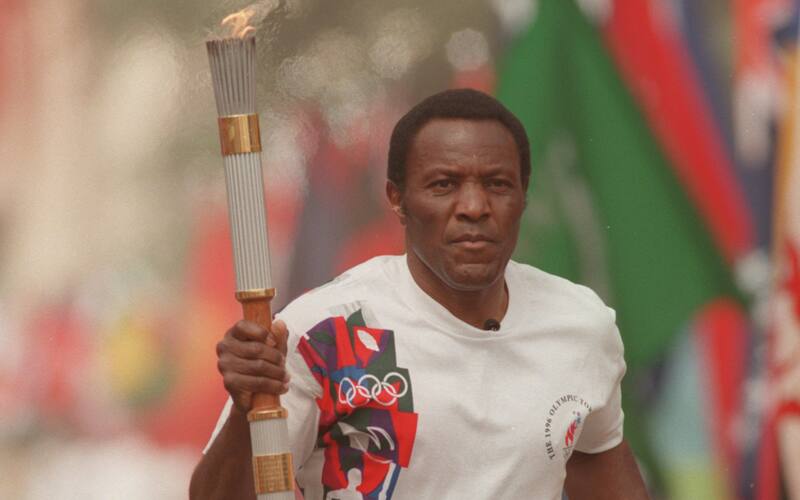 Rafer Johnson, Decathlon

1956, 1960 Olympic Games

Founder, California Special Olympics


From the time Rafer Johnson first put on the Team USA colors to compete in decathlon at the 1956 Games in Melbourne, he was an inspiration to all Americans. He took silver that year, and earned the title of "World's Greatest Athlete" when he won gold at the 1960 Games in Rome.
He was a team captain, flag bearer and was selected to light the Olympic cauldron to open the 1984 Games in Los Angeles.
Indeed, that is just the beginning. Rafer also won the James E. Sullivan Award in 1960, granted annually to the most outstanding amateur athlete of the year. He went into acting. He was a sportscaster. He was working on the 1968 presidential campaign of Sen. Robert F. Kennedy when the Senator was shot and killed, helping to subdue and disarm the assassin that fateful night.
Later in 1968, Rafer teamed up with a small group of volunteers and founded Special Olympics California – an organization inspired by, but separate from, the Olympic Games that brings the joy of sport to individuals with intellectual disabilities. The first competition was at the Los Angeles Memorial Coliseum drew around 900 individuals.
He continues as the organization's Chairman of the Board of Governors today.
"I knew back in high school that there was no way that I could succeed unless somebody else helped me and took an interest in me," Rafer says. "Most people think they can do it on their own but I had the help of townspeople, coaches, business owners, everybody helping me and encouraging me to compete at higher levels. I thought about our special athletes and that they deserved the same opportunities that I did. They needed people to take an interest in them to help them to be the best that they could be."